While I am a home remodeler that specializes in Kitchen & Bath design and renovations, I have a long background in the security industry and its suprising that I dont see more people taking advantage of the technology that is out there to help protect their homes and families.
When people look into renovating their homes, they usually consider a number of factors. Of course, if there are any specific problems with the home, those will usually be fixed first; but, in general, it is things like loose tiles, decaying woodwork, paint jobs, and things of this nature that garner the most attention in home renovation
Because renovations are usually more focused on the aesthetics and durability of a house, something that is often overlooked but that could sometimes use an upgrade, is
home security
. In general, most houses come with basic locks and a house alarm, at the very least – and in many situations this is adequate security. However, with more companies specializing in protecting homes, and more technological advancements in different features of home security systems, there is a lot of untapped potential for security in most people's homes. Next time you are renovating your home, consider a few of the following home security upgrades.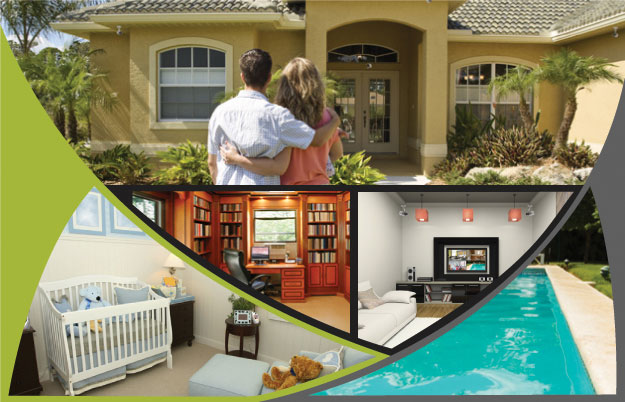 Improved Alarms
: Again, most homes come equipped with at least basic house alarms that sound loud alerts if anyone breaks into the house. Many of them are also set up to contact the authorities through your home phone line. However, newer home alarms are also able to access your cellular network, meaning that if an intruder is clever enough to cut your phone line (or if by sheer bad luck your phones happen to be down during a break in), your alarm will still contact the authorities. Using this same technology, the alarm can also send an alert to your cell phone so that if you are out of the house during a break-in, you will be notified immediately.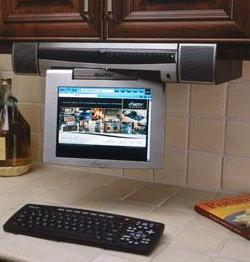 Cameras/Sensors
: If you want a failsafe in case your alarm ever breaks, or in case someone manages to get past it, motion sensory devices and recording video cameras can be very reliable backups. Both devices can be set up to recognize intruders and alert you to their presence.
Extra Locks:
Somewhat self-explanatory, but helpful information nonetheless, many people elect to invest in additional door and window locks. Even something as simple as a chain link lock can serve as an added layer of security protecting your home.
Accident Detectors:
If you do not already have them, you will definitely want to install smoke detectors and carbon monoxide detectors, as both can save your life in the event of a potentially harmful fire or gas leak.
Some of these forms of security may seem a bit superfluous to many people; however, the security of your home is directly related to your own safety and that of your family, and thus cannot be overdone. Next time you look into renovating your home, consider some of these upgrades, and make your home the safe and comfortable place it is meant to be.
---
From personal experience there is nothing I have experienced more upsetting than having your home broken into, while I lived in Boca Raton my home was invaded. This happened while me and my family were home and sound asleep, luckily all that went missing were posessions. I had the system installed the next day and slept much better each and every night from that day forward.