Sunday, 11 November 2012 18:27
Hurricane Sandy donation effort stuns organizer in Chatham Borough
Ellen Goldner trekked all the way to Springfield, Mass to ride out Hurricane Sandy, which is only part of the reason Bob Gockeler was shocked when she arrived Wednesday.
Monday, 04 June 2012 10:19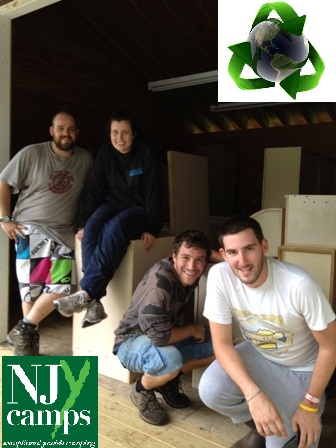 Helping children and the enviroment NJy Camps & Kitchen Intuitons rally !
NJy Camps is a getting a new look in some of the kitchens thanks to the combined efforts of Kitchen Intuitions, KraftMaster Renovations and two Homeowners donating their old cabinetry. NJy Development Director, Ellen Goldner contacted Bob Gockeler, Owner of Kitchen Intuitions and inquired if they ever had cabinetry that was taken out newly remodeled kitchen that could be repurposed and donated to the camp.