Avoid Falling Bottles with a Shower Niche!
There are a lot of things that can make a shower experience unpleasant, but one of my pet peeves is having to do any of the following:
1) Clustering all of my shampoo, body wash, soap, etc. on the floor of a shower stall or tub.
2) Balancing the items mentioned above on the corners of a tub, where they are easily knocked over
3) Precariously balancing said items on top of a tub surround where they tend to fall down onto my head.
4) Dealing with those stupid basket/shelf thingees that are supposed to hang from the shower head that never stay put and let razors slip through.
If you are renovating a bathroom, put a niche in your shower. It's practical and it is a great opportunity to add some fun design details, like using a decorative tile inside of it, and using interesting materials for the shelves.
One key piece of advice: If you are prone to buying mega bottles of shampoo from COSTCO, measure them and design the niche accordingly. There's nothing more frustrating than finally getting your shower niche and not being able to fit your bottles into it!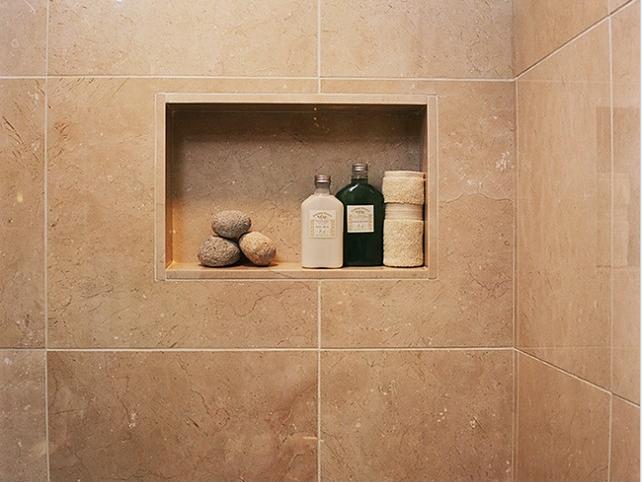 I love the way this is styled - those rocks are so clever for the photo!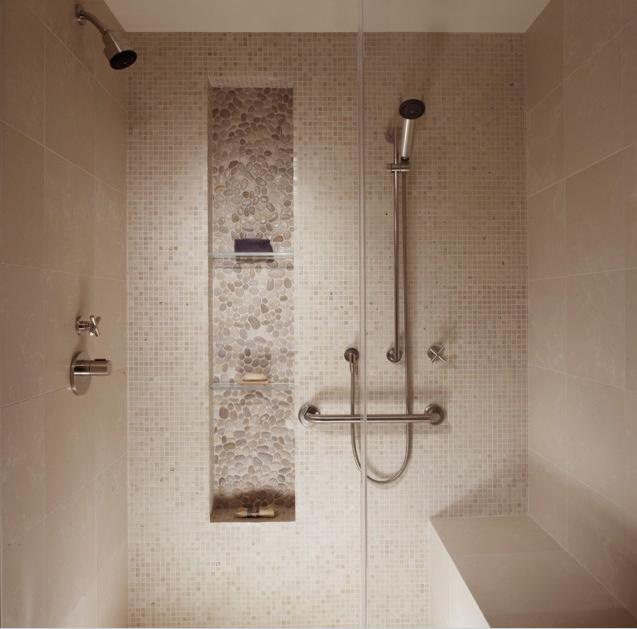 Wow! The long and narrow shape of this niche is scaled perfectly and the pebbled background is very eye-catching.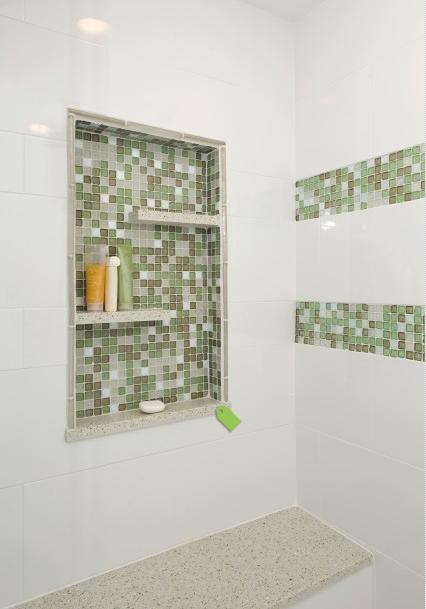 Isn't this gorgeous? The back of the niche matches the decorative tile detail, and the shelves themselves match the stone used on the bench, give it an architectural detail, and leave some sneaky space for those of us who buy in bulk.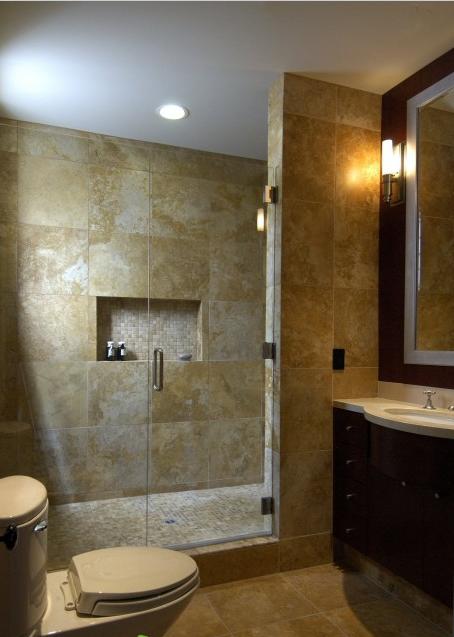 Simple and Sleek great use of some texture which adds a nice interest to the space.
Here's a nice example of the same tile being used in the niche its clean and seamless.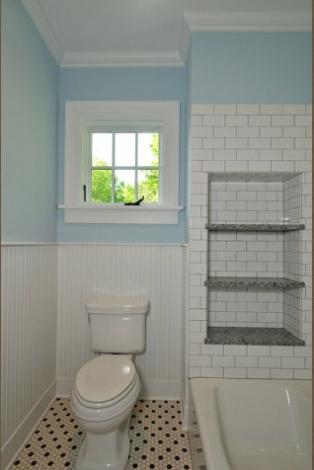 This niche is nice and deep, providing enough space for washcloths and hand towels, as well as rubber duckies and other bathtub toys for the kids or Grandchildren.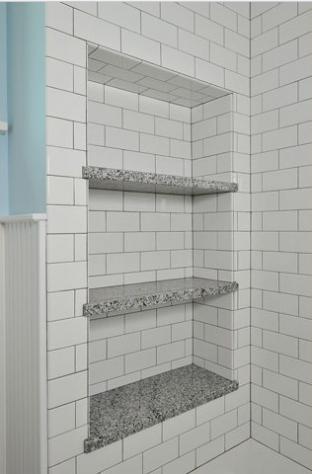 Here is a detail of the lovely granite used for the shelves. Sometimes if you have some leftover slabs from a larger counter, it's a good excuse to come up with ways to use it!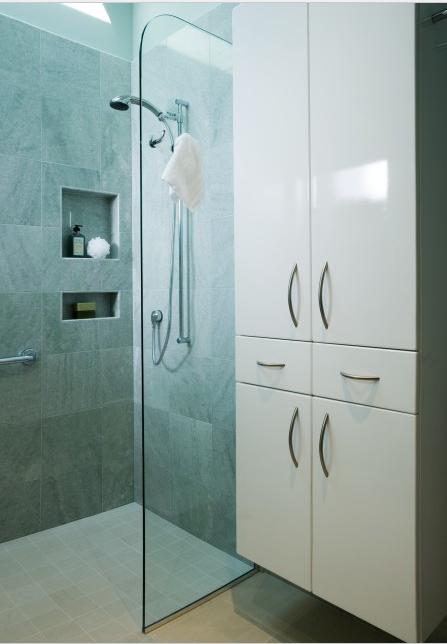 These two niches and their arrangement play off the measurements of the tile.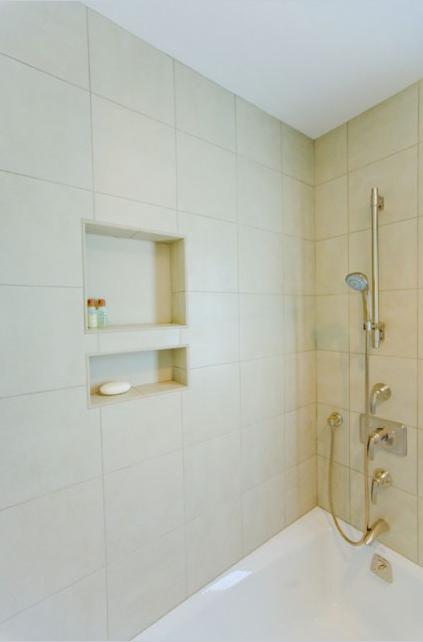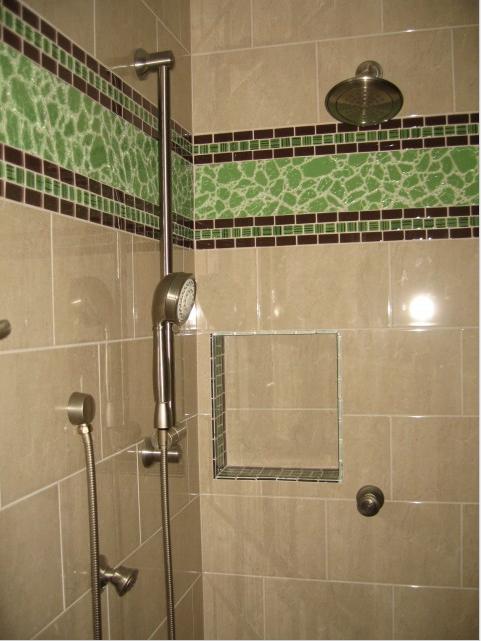 This niche uses the decorative detail tiles just around the sides, and the back of it matches the rest of the shower tile.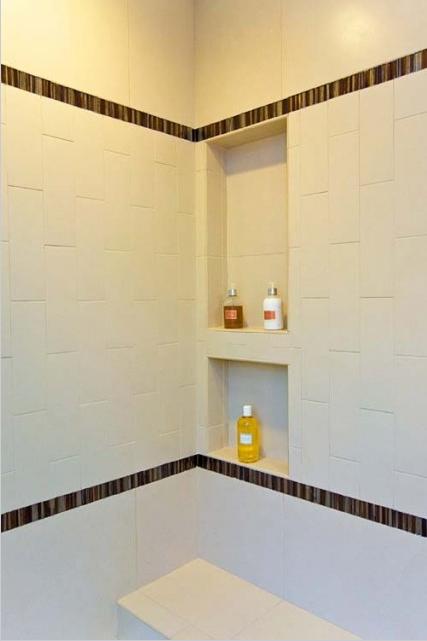 Design drove the size of these niches, which fit nicely between the tile border detail.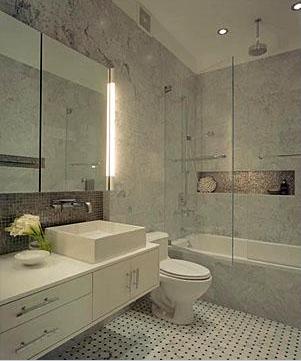 The horizontal is emphasized by this niche, and its back wall matches the backsplash.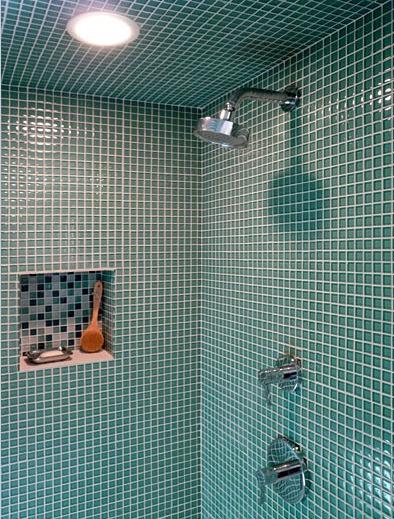 Minimialistic with a simple Mosaic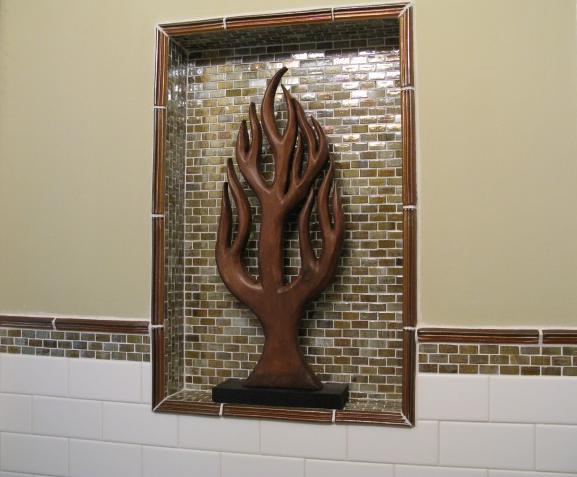 This niche goes outside of the shower, but I wanted to show you how well it works with the shower tile (pictured below).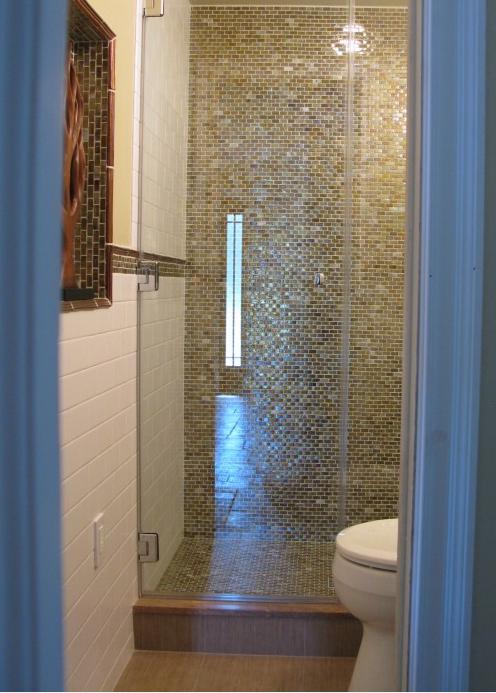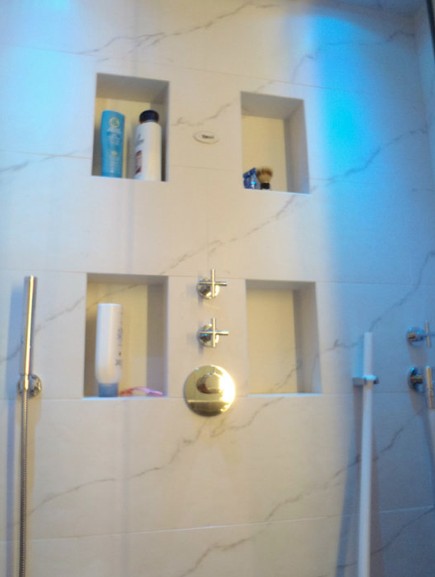 A nice grouping of four niches

2 his and 2 hers ....