New Jersey Home Additions and Remodeling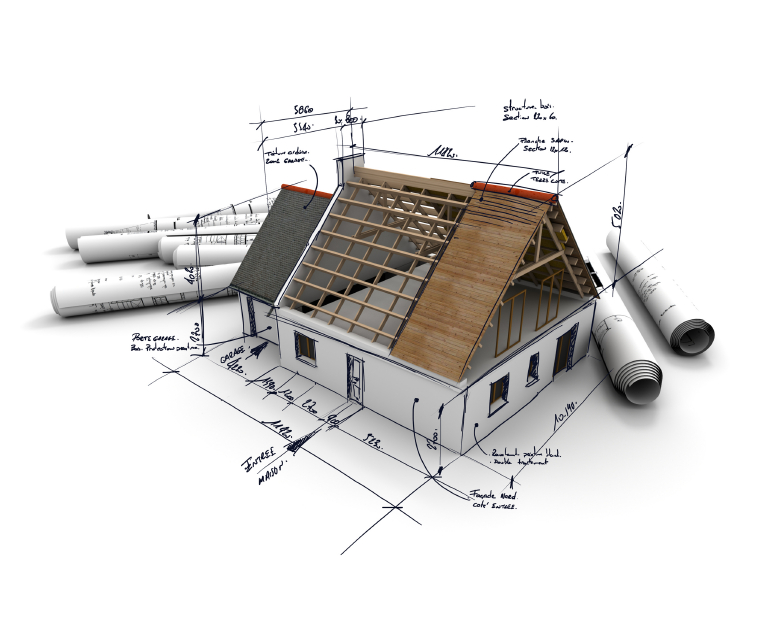 "For a room addition that looks like it was part of the original home construction KraftMaster Renovation is the company with the knowledge and expertise to complete the room addition project of your dreams."
Home additions provide the opportunity to eliminate the small, cramped and intolerable spaces of your home. Whether you're considering a home addition because you have a growing family, or want to increase the resale value of your house, KraftMaster Renovations can be your NJ Home addition and Remodeling experts. Contact us and learn the ins and outs to home additions than let us execute your project with a professional staff of skilled craftsman. Besides providing a home with more living space, home additions can be a terrific investment. However, before embarking on building a home addition, or other large home remodeling projects, there are a number of important items that should be considered first. These items include: neighboring home market values, home addition costs, architectural plans, financing, timetable for completion, and your personal disruption threshold and sweat equity commitment level. With our architectural plans, we also try to find quality front entry doors, that can help add a unique touch to your home renovations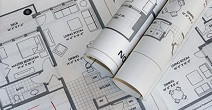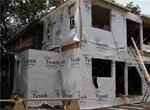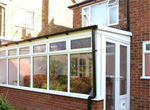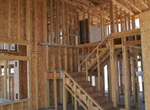 Variiances Additions and Remodeling
KraftMaster Renovations can build additions in all sorts of shapes and sizes. Room additions can be plain and simple or exceptionally extravagant. Here at KraftMaster we understand that working around people and finished surfaces requires extra care. Dust and utility (electric -pluming) interruptions must be kept to a minimum. There are many things you have to consider with room additions that never are an issue when you build a new home from scratch. We can help make sure that there are no unexpected surprises along the way.
Do you want the roof line, overhang, gutter board, soffits etc. to match perfectly on the outside? It takes some work for this to happen. For these elements to match, you need to take apart the exterior of upper wall treatments to see where the actual finished wall ends and the bottom of the rafters begin. KraftMaster Renovations can complete the construction of an overhang with precise craftsmanship.
Design Build: We do it all from beginning to the end
At KraftMaster Renovations, we prefer Design Build solutions for home additions, kitchens and bathrooms. That means that we provide upfront design and ideas for the complete project. Then we can provide architectural plans and permits to meet the local county codes and do the job from start to finish 100%. We provide the customer with local show rooms that they can visit to see first hand the cabinets, flooring and such items that they will have to choose to complete their project.
We can complete every phase of the project from beginning to finish: layout, excavation, pouring the footings, laying the block foundations, pouring the concrete slabs, installing the sub floors, erecting the walls, roofs, installing the windows and doors, siding, gutters and downspouts, to interior insulation, hanging and finishing the drywall, installing the trim, painting, installing the floor finishes, carpet, hardwood, sheet goods and ceramic or marble tiles. We will also take care of any electrical, plumbing and mechanical aspects necessary to complete the job.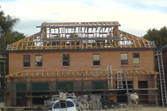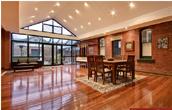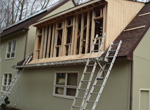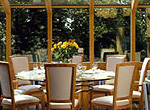 Heating and Cooling
(As it pertains to new commercial and residential additions)
If your original furnace and air conditioner were sized accurately for your original house, part of our initial estimate will include heating and cooling solutions for the new part of your home. If you are adding several hundred feet of new floor area, you can count on a significant upgrade of your heating and cooling system. Our experts perform a new heat gain and heat loss calculation.