Years ago, it was common for homeowners to think of their bathrooms as functional rooms that are just there to do a job. But times have changed. People realized that they spend time in their bathrooms every day. Now, bathroom remodeling is one of the most popular improvements requested by homeowners everywhere.
If you've never renovated a bathroom in your home, you may want to learn about some things to consider for a successful bathroom remodel. But even if you've redone your master bathroom in recent years, you still might want to make some additional upgrades. Remember, with the help of the right New Jersey bathroom remodeler, everything can be improved!
Here are the top 20 upgrade options for your master bathroom:
1. Heated Towel Warmer. We all love a hot shower on a cold New Jersey winter day. But as nice as stepping into that steaming water is, stepping out can be awful. A hot towel warmer will change that.
2. Heated flooring. Just like with the towel warmer, heated flooring can prevent the uncomfortable feeling of stepping out of your shower onto your cold tile floor. And believe it or not, having your New Jersey bathroom remodeler install heated flooring is pretty affordable these days.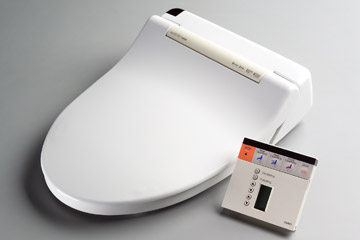 3. Washlet. A Washlet is basically a unit that is fitted onto your toilet seat to convert it into a combination toilet and bidet. Over the past few years, these have skyrocketed in popularity in America. Considered to be extremely hygienic, Washlets can come with many features, including: heated seat, air-drying, temperature control, and more.
4. Free Standing Tub. Often a beautiful option for your master bathroom.
5. Water Closet. Sharing the master bathroom with your significant other? If so, separating the toilet into its own small room could make things more comfortable.
6. Steam Shower. Imagine having a steam room in your home without having do any major renovations to your floor plan. Nowadays, a good residential remodeling company can incorporate a steam room right into your shower.
7. Recessed Niche. Perfect for holding your shampoo, conditioner, and soap right there in the shower.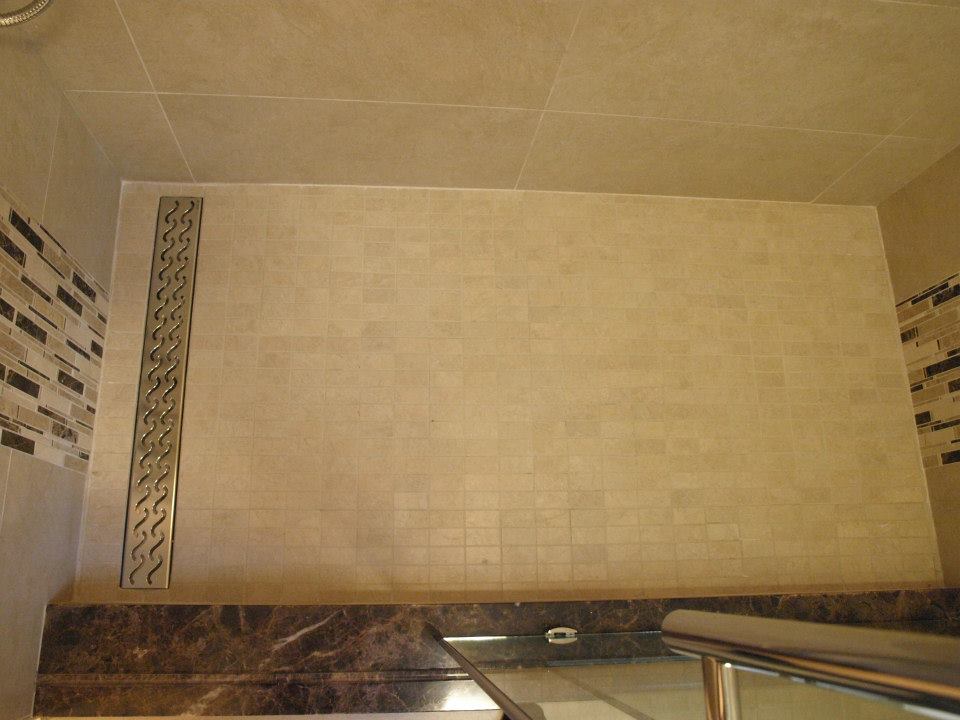 8. Shower Seat. Add a little comfort to your shower.
9. Linear Drain. One of this year's top trends, a linear drain is a modern slotted drain that replaces the traditional round drain. It is available in many interesting styles.
10. Curbless Shower. This seamless design removes the need for a step or curb that separates the shower from the rest of your master bathroom. Not only does this look sleek, but it can also significantly decrease the likelihood of bathroom injuries.
11. Double Sinks. Always a great master bathroom addition, especially for couples.
12. Pocket Door. Perfect for the water closet that was mentioned earlier.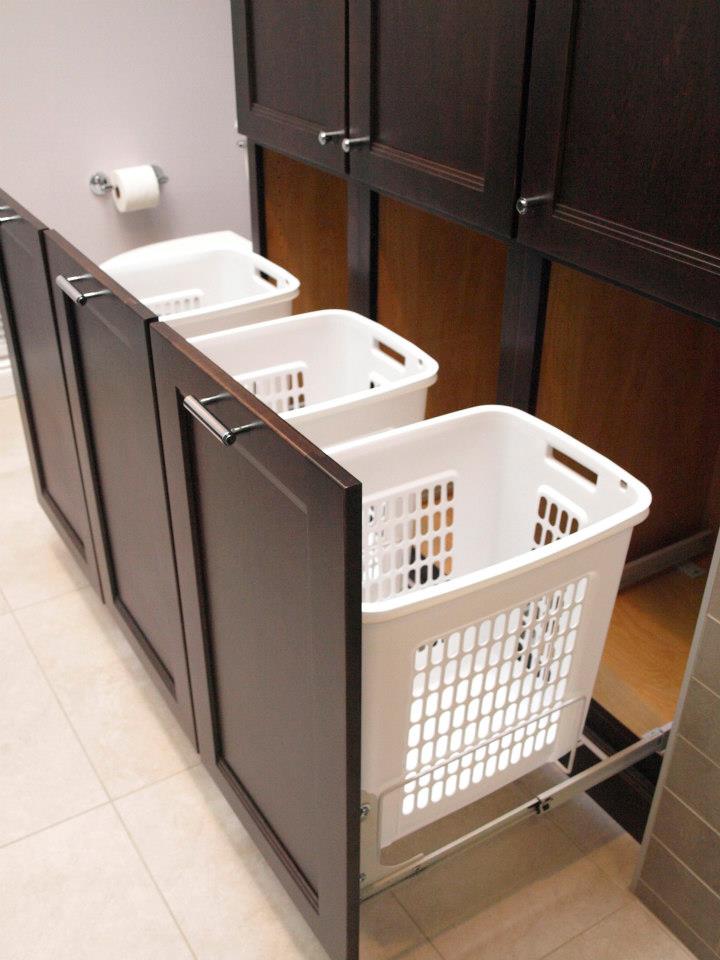 13. Roll-Out Hampers. Save space by giving your hamper a home either below your sink or in your master closet. Just open a cabinet, and the hamper slides right out for easy use.
14. Sun Tunnel. Everyone loves natural light. And as a modern version of the skylight, sun tunnels are the perfect way to let more of it into your bathroom, no matter how inaccessible it is.
15. Oversized Shower. If you have the space, creating a larger shower is one of the best upgrade options for your master bathroom. You may even want to add multiple shower heads!
16. Linen Tower. If well-thought-out, the place where you store your towels can be both useful AND stylish.
17. Bluetooth Speakers. Listen to your favorite tunes at the push of a button while you shower, shave, or brush your teeth!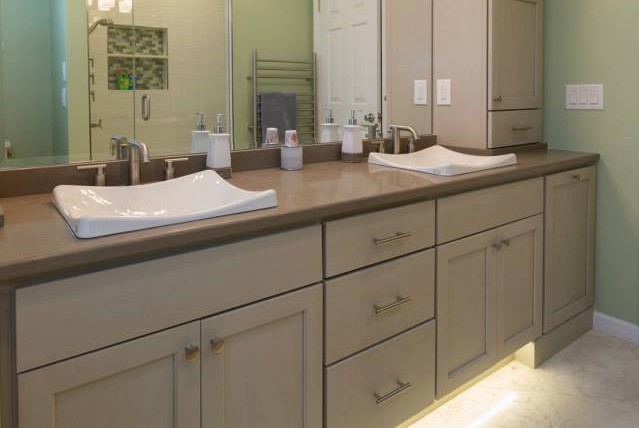 18. Toe-Kick Lighting. This is lighting in the recessed area below your cabinets. Often a similar color to the cabinet itself, toe-kick lighting can provide a great accent to any bathroom. It can also be a safety feature, lighting the way for those middle of the night trips to the bathroom.
19. Remote Ventilation. Sometimes the air in the bathroom needs to be cleared out. Remote ventilation fans are significantly stronger than your normal bathroom fan, and much more quiet.
20. Exhaust Timer. There are many times when you leave the bathroom, but want to keep the fan running for a little while. With an exhaust timer, you can set it to turn off automatically.
If you'd like to hear more about these 20 upgrade options for your master bathroom, please give New Jersey bathroom remodeler KraftMaster Renovations a call at 908-517-5581, or click here to fill out our online contact form. You can also check out these other luxuries for your bathroom.