Kitchen and Bath Remodeling in Berkeley Heights, NJ
KraftMaster Renovations strives to create a fun and educational experiences for our clients, focusing on the whole design process from the initial planning phase to completion. We want you to love your kitchen from that first cup of coffee in the morning until you turn out the lights at night.
We are a local Berkeley Heights kitchen and bath remodeling company, and winner of Remodeling Magazine's 2014 Big50 Award for exceptionally high standards of professionalism, service and integrity. Please check out our customer testimonials and photo gallery. Your dream kitchen or bath is just a phone call away.
Kitchen Remodeling in Berkeley Heights, NJ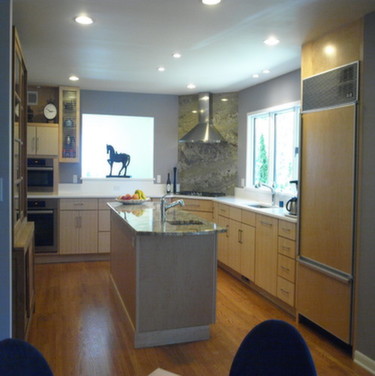 The kitchen is one of the most used rooms of the house, and giving your kitchen a fresh makeover is one of the surest ways to positively impact the market value of your home. When you start to plan your kitchen remodel, there are several important elements to consider, including cabinets, counters and floors.
Make sure that your Berkeley Heights kitchen renovation makes a positive impact on how you use the room. Focus on the following areas to get the most use out of remodeling:
Counter and Storage Space- Even more so than bathrooms, make sure that any modifications add to your counter space, rather than subtract from it. Kitchens with small counters are tougher to work in and tend to get cluttered quickly.
Having a place for everything will keep you organized. When modifying your cabinets, try to add extra shelving or organizing features that will help you use your space efficiently. Examples include rotating corner shelves, slide out storage trays and even shelves that can roll out with a simple pull.
Quality Materials- One of the best ways to add value and enjoyment to your home is to invest in quality building materials that last. Replace laminate counter tops with tile, quartz, or even stone, and don't skimp on useful and decorative backsplashes.
Likewise, quality non-linoleum flooring resists scuffing and staining and can keep your kitchen beautiful after even the most hectic cooking sessions.
Sink Fixtures- Faucets have come a long way since your grandma's house. Newer designs incorporate advanced sprayer heads with multiple power settings as well as faucets specially designed to make filling large pots easier.
All of these ideas will ensure that your Berkeley Heights kitchen renovation will improve your kitchen in the best ways possible.
Bathroom Remodeling in Berkeley Heights, NJ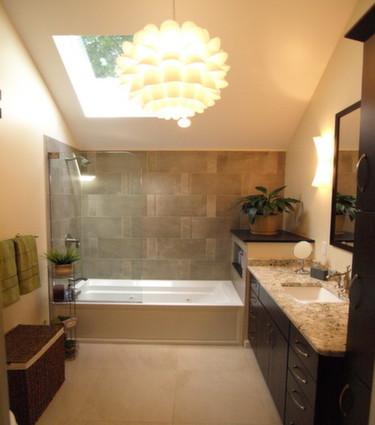 Many homeowners recognize that their bathroom is in need of remodeling, but they are not always sure what to tackle first. Sometimes, important changes are forgotten about in favor of frills that fail to make the bathroom more usable.
To make sure that your Berkeley Heights bathroom renovation adds the most value and utility to your home, here are some areas to focus on.
Proper Lighting- Multiple levels of lighting in a bathroom are very important. With just one overhead light source, shadows tend to be cast downward over your face. This effect makes it hard to accurately gauge your appearance in the mirror.
To counteract shadows or uneven lighting, install a light source directly above your mirror or beside it.
Shower- To maximize the enjoyment of your shower, consider remodeling your bathroom with a dedicated shower space. Designs can consist of small compartments made of glass panels, or whole open shower areas that you can walk in behind a half-wall or divider.
To compliment a nice shower, there are several shower heads and jets to choose from. These fixtures come in a huge variety of flow types and sizes, and they can be carefully chosen to compliment your shower design.
Proper Ventilation- Make sure that your bathroom has proper air circulation to go along with the rest of the amenities. Humidity can build up moisture on your materials and painted surfaces, causing eventual breakdown or mildew when lingering for hours or days on end.
An adequate ducted vent can suck up at least 50 cubic feet per minute. Some ventilation systems even have humidity-sensing fans that click on exactly when they are needed.
Hire an Experienced Berkeley Heights Contractor
Using a professional will always result in a higher quality of work. Rather than having to tangle with plumbing systems and electrical wiring, call in an expert to get the job done right.
Kraftmaster offers professional Berkeley Heights bathroom and kitchen remodeling. Our expertise and skill can transform your bathroom or kitchen from drab to stunning. Contact us to help you with your design and renovation needs.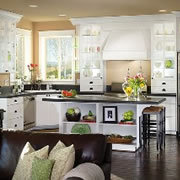 If you are looking for a professional kitchen remodeling for your Berkeley Heights home, then please
call us today at 908-517-5581 or complete our online request form.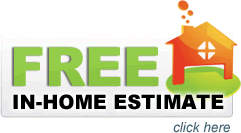 {map lat='40.706155° N'|lon='-74.549024'}