Bernards, NJ, Kitchen and Bathroom Remodeling
KraftMaster Renovations knows how important the kitchen is to your home, whether it is as a breakfast area, and comfortable space for cooking or a space for having company. When you renovate the room, we want you to be educated and have fun from start to finish.
KraftMaster Renovations focuses on bath and kitchen remodeling and is a local Bernards company. Our quality, standards and integrity have been recognized through Remodeling Magazine's 2014 Big50 Award. We hope you enjoy taking a look at our website and customer testimonials. Please contact us for help with your dream kitchen and bathroom.
Bernards, NJ Kitchen Remodeling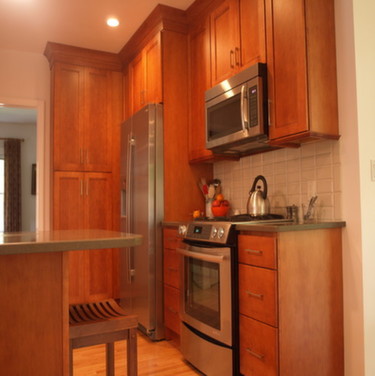 The right kitchen renovation shows off your sense of style and can improve the market value of your home. Let's take a look at a few ideas for a dream kitchen remodel.
Storage Space - Nobody wants to spend time in a cluttered kitchen. As you approach a remodeling project, be sure that there is sufficient counter space for work and relaxation.
When upgrading your kitchen cabinetry, Consider features like rotating or slide-out shelving. Adding an island is a popular feature that can increase storage and fill many options, from a cook space to a dinner nook.
Materials and Flooring - Investing in quality building materials will increase the value of your home and allow you to be secure that your kitchen will last a long time. Natural stone tiles are attractive and sturdy, and a decorative backsplash with glass tile can be a conversation piece. Go with ceramic or natural stone tile flooring. This gives a classic look and resists damage and stains, with lasting impact and less time spent cleaning.
Appliances – Updating your appliances to modern, stainless steel designs will be stylish and can be a selling point if you decide to put your home on the market later. These are a few ideas for upgrades to your Bernards kitchen.
Bathroom Renovation in Bernards, NJ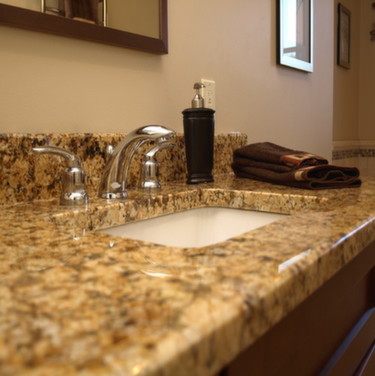 Many homeowners want to install a new bathroom. It can be an intimidating prospect knowing what to do and where to start. Here are some basic tips for upgrading your Bernards
bathroom
for the best impact and value.
The Wish List – The first thing you want to do when considering your bathroom design is establish a wish list. Write down everything you want for your dream room, then rank those wishes by importance. This can inspire you and keep you grounded at the same time.
Budget – Establish a budget and stick to it. Once you know how much you have to spend, do some research on the costs of each item in your wish list, then divide your budget among those items that are the most important to your family's lifestyle. This will help you when you talk to your contractor and keep you from getting in over your head.
Know Your Footprint – If you can, avoid moving plumbing around. The more extra plumbing you add, the higher the cost. If you can work within the existing footprint of your bathroom, you will be better able to stay on budget and will get more bang for your buck.
Call a Professional Bernards, NJ, Contractor
Consulting a professional is always a good idea, even if you plan to do it yourself. Your dream room is going to involve electrical work, plumbing and potentially complicated installation. An expert will help you get it right. If you are looking to upgrade your Bernards, NJ kitchen or bathroom, contact us to make that dream come true.