Chatham, NJ, Kitchen and Bathroom Remodeling
At KraftMaster Renovations, we know how important it is to have the perfect bathroom to get ready for your day. It is just as important to have the ideal kitchen to relax with a cup of coffee or entertain guests. Bathroom and kitchen renovations should be educational and fun.
We are a local Chatham, NJ company and our specialty is bath and kitchen remodeling. With KraftMaster Renovations, you can assured you will receive the highest integrity and craftsmanship. In 2014 we were granted Remodeling Magazine's Big50 Award for quality work. Take a look through our website and read a few testimonials, then contact us to make your dream bathroom and kitchen design come true.
Chatham, NJ Kitchen Remodeling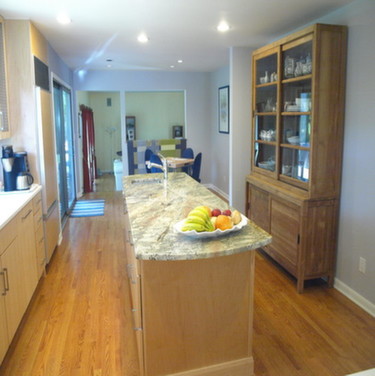 Your kitchen should be the heart of your home, whether it is for morning coffee and paper or having a dinner party with guests. The right > Kitchen renovations can turn a dull food preparation area into a stunning home centerpiece where everyone will want to work and relax.
Outlets, Outlets Everywhere – Besides making sure you have updated Kitchen cabinetry and counter space, be sure that no matter where you want to put an appliance, there is an outlet handy. Consider a charging station for your electronics. Outlets can even be hidden under shelves or camouflaged into a decorative backsplash so they do not detract from the look of the room.
Communications – Since the kitchen is so key to your home, how about building in a special message and communications center with a calendar, whiteboard, tablet and writing utensils? This will make sure everyone will have an easy time passing messages and keeping those important appointments.
Keep It Within Reach – Keep height and activities in mind when establishing your footprint. Make sure dishes, appliances, utensils and foods are in places that are easy for your family and visitors to reach. Keeping accessibility in mind is always smart to increase your home's value.
Chatham, NJ Bathroom Remodeling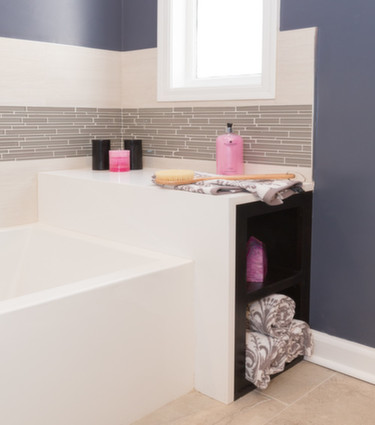 The bathroom is arguably as popular a room for renovations as the kitchen. Undertaking a new bathroom design can be exciting and fun, and has its own unique challenges. When undertaking your Chatham bathroom renovations, here are some things to keep in mind.
Built-In Options – Going with recessed options for things like toilet paper, medicine cabinets and shower shelving can give a classic look. This will actually make the bathroom look larger, as you have fewer shelves jutting out of the walls.
That Wooden Look – Sure, with moisture such a big issue in bathrooms, hardwood floors are not the best option. Thankfully, there are tiles on the market that look just like hardwood. Choosing these for your flooring can really make your bathroom design pop!
Lighting – Since lighting is so important to your bathroom, building in adjustable options is a great idea. You can install a dimmer switch so that you can keep it bright when the time comes to shave or apply makeup, and adjust the light to soft and dim when the time comes to relax in the tub.
Qualified Chatham, NJ, Contractors
At KraftMaster Renovations we take pride in delivering only the best in craftsmanship and service to our customers. We can work with you to create the perfect design on any budget. There is no time like the present to get your remodeling started! give us a call and we can help get you going.