East Hanover, NJ, Kitchen and Bathroom Renovations
Local East Hanover company KraftMaster Renovations understands how important your bathroom and kitchen design are to your home. Whether working, entertaining, or relaxing, you want these rooms to be welcoming and stress-free, and remodeling them should be fun and educational.
KraftMaster Renovations has been awarded Remodeling Magazine's 2014 Big50 Award for quality of work. Browse our testimonials and website, then contact us start on your bathroom or kitchen remodeling project.
East Hanover, NJ Kitchen Remodeling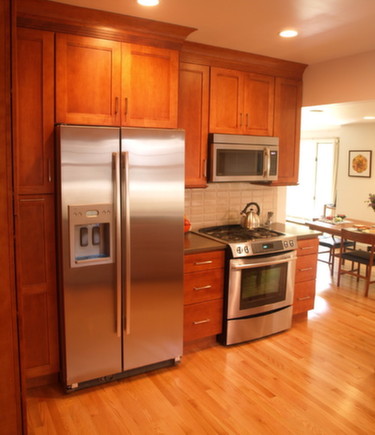 Kitchen renovations can be exciting, as you watch your new dream kitchen take shape from the old. It can be almost magical, creating a perfect space for work, relaxation and entertainment. Here are some tips and tricks for your kitchen remodel.
Counter Space and Cabinets – counter space and Kitchen cabinetry are the core of your kitchen. Be sure you have plenty of storage and workspace, and that it is intuitively arranged so you always have what you need within reach. Instead of laminate tops, choose a sturdy material like natural stone. Think about offsetting the look with a decorative tile backsplash.
Room to Move – As you design your kitchen, make sure you have plenty of room to navigate. Most experts recommend that pathways are at least 3 feet wide, with an extra six-to-twelve inches in the cooking zone. This will allow plenty of room for navigation and accessibility.
Appliance Location – Make sure appliances like the microwave are within easy reach. Generally speaking, placing microwaves about a foot above counter level is ideal. Keeping appliances at the right level will avoid too much reaching and bending for an ergonomic kitchen.
East Hanover, NJ Bathroom Renovations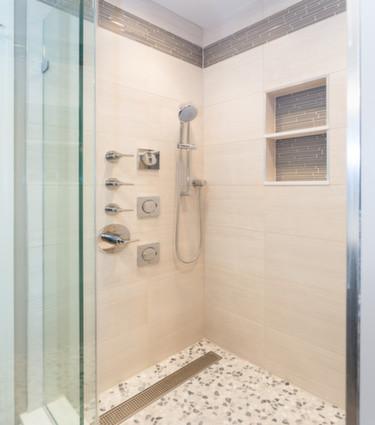 Ask any homeowner which room they want to remodel, and many will immediately answer with 'the bathroom'. Giving your bathroom a facelift can make your whole home feel new, and can increase its market value. Here are a few tips for your East Hanover bathroom design.
Budget – Bathroom remodeling projects are often cheaper than kitchen remodels, but keeping within your budget is all-important. Knowing your budget before you start will help you make smart choices and be sure that debt will not outstrip the increased value of the bathroom.
Refinish or Replace – Keeping on budget can help you get creative with choices. Sometimes refinishing the existing tub, tile or shower is a better choice than replacing it. This will look great, cost a fraction of replacement and will be faster and more environmentally friendly.
Leave the Plumbing – You may really want to move your tub or toilet, but leaving your plumbing where it is will save you a ton of money in the long run. Leaving the footprint as it is will enable you to spend more on updated fixtures.
Qualified East Hanover, NJ, Contractors
Everyone wants to DIY, but be honest about your abilities. A qualified expert from KraftMaster Renovations can work with your budget and design needs to deliver the results you want, and we have the expertise to deal with tricky plumbing and electrical issues. Contact us today to make your dream kitchen or bathroom real.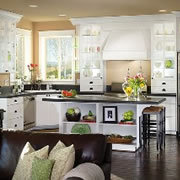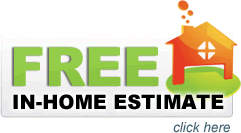 {map lat='40.819777° N'|lon=-74.365121'}