Livingston, NJ, Kitchen and Bathroom Remodeling
At KraftMaster Renovations, we know how important it is to have the perfect bathroom and kitchen to get ready for your day, relax with a cup of coffee or entertain guests. Bathroom and kitchen design should be exciting and educational.
We are local to the Livingston, NJ area and our company specializes in bathroom and kitchen remodeling. KraftMaster Renovations delivers the highest quality and workmanship. We have been granted Remodeling Magazine's 2014 Big50 Award for craftsmanship and integrity. Peruse our website, read some reviews, and give us a call to bring your bathroom and kitchen design to life.
Livingston, NJ Kitchen Remodeling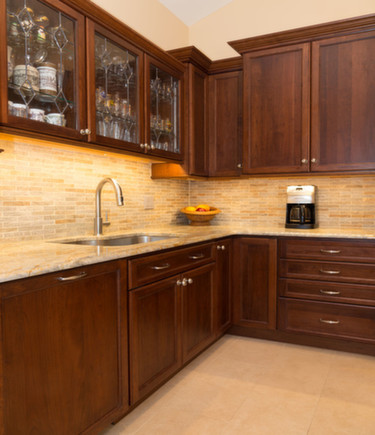 For dinner parties, relaxing with morning coffee, or working from home, the kitchen is the soul of your house. You can turn a dull and outdated room into a stunning centerpiece of conversation, if you make the right choices with your Kitchen renovations.
Electrical Outlet Placement – When you are planning upgrades to your Kitchen cabinetry and counter space, make sure you plan for plenty of electrical outlets. A charging station for electronics can be a smart addition. If you want a clean look, hide your outlets. These can even be hidden under shelves or within backsplashes. Just make sure that wherever you might need power, there is an outlet.
Communicate in Style – A very popular design choice is the creation of a message and communications center. Since the kitchen gets so much traffic, a whiteboard, calendar, message pad and writing utensils can be a smart addition. This can help everyone in the household to pass messages and keep appointments.
Consider Height and Accessibility – When creating a footprint for your new room, be certain that features like appliances, utensils and food are situated so that your family and visitors can easily reach them. Having a mind and eye for accessibility is vital for increasing your home's value.
Livingston, NJ Bathroom Remodeling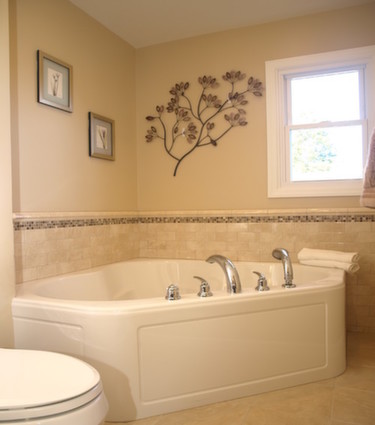 The bathroom can be even more popular for renovations than the kitchen. Designing a new bathroom remodeling project can be fun and thrilling, and each project brings its own challenges. Here are some tips for undertaking your Livingston bathroom renovations.
Recessed Shelving – Recessed toilet paper alcoves, medicine cabinets and shelving in the shower can give a larger look to the bathroom. Less shelves that stick out can look sleek and stylish as well as provide more options for storage, particularly in a small room.
That Wooden Look – Hardwood floors are not always the best choice for a room as moisture-laden as a bathroom. It is possible to properly seal hardwood to resist moisture, or choose tiling that looks just like hardwood. This kind of flooring creates an unexpected and sharp look for your bathroom remodeling project.
Install a Dimmer – To avoid unsightly shadows but still allow for soft, relaxing lighting, build in adjustable light fixtures. Installing a dimmer switch allows you to choose between bright lighting for shaving or makeup, or a soft and relaxing glow when the time comes to lounge in the tub.
Qualified Livingston, NJ, Contractors
At KraftMaster Renovations, we deliver the best craftsmanship and customer service. We will help you create the perfect design on any budget, with integrity and class. Why not get started on that dream remodeling project now? Give us a call today and make that dream a reality.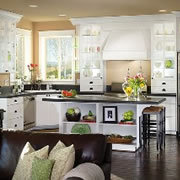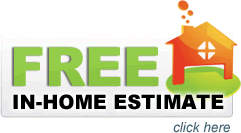 {map lat='40.786426° N'|lon='-74.328271'}