Long Valley, NJ, Kitchen and Bathroom Renovations
Whether you are working from home, relaxing in the tub, having your morning coffee or hosting guests, KraftMaster Renovations understands the importance of your bathroom and kitchen design. These rooms are the heart and soul of your home.
A local Long valley company, KraftMaster Renovations believes that renovations should be educational and fun. Because of our integrity and quality of work, we have received Remodeling Magazine's 2014 Big50 Award. Take some time to read our website, and contact us to start your remodeling project.
Long Valley, NJ Kitchen Remodeling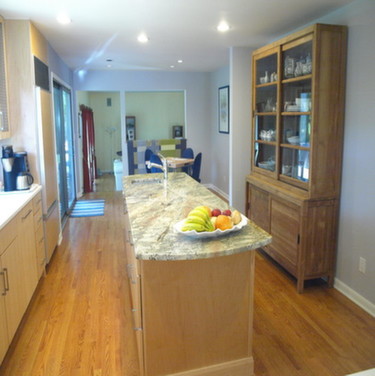 Watching your Kitchen renovations turn a tired old room to a brand new space full of your personal style can be a lot of fun. Here are some things to consider when starting a new kitchen remodeling project.
That Lazy Susan – Kitchen cabinetry is important to your design choices. While you need enough storage space to keep pots, pans and dishes out of site, working with corners can create difficulties concerning accessibility and door clearance. A lazy Susan can be ideal for making those corners work.
Extra Appliances – Adding second appliances like a small wine refrigerator or a mounted toaster/convection oven will not add a great deal to your budget. These options can give you and your guests the benefit of allowing easy access to snacks and food preparation while you are using the primary countertop and cooking area.
Islands and Peninsulas – Islands and peninsulas are popular solutions for adding extra work or preparation space. When adding one of these, remember that form follows function. If the island will be for cooking and food preparation, have storage for utensils, pots and pans nearby. If it is for work, install a charging station for your gadgets. Be focused and directed in the purpose and design for your island or peninsula.
Long Valley, NJ Bathroom Renovations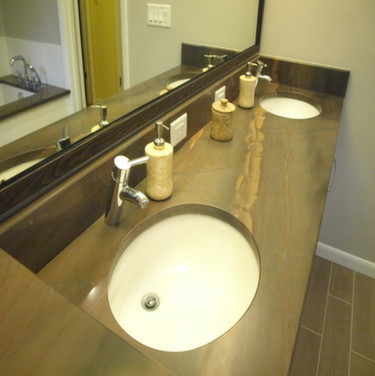 A new bathroom is a popular remodeling option because it is often less costly than the kitchen due to its smaller size, but it can still add to the home's market value. Here are a few ideas to consider when approaching your new bathroom remodeling.
Classic Color Scheme – White or cream-colored fixtures and walls may seem boring, but they ensure that your bathroom design will not be outdated after just a few years. These colors never go out of style and they go with just about any decor.
For adding some color and personal style, swap out the toilet seat, use colorful bath mats and towels or add a fun shower curtain.
Bathtub Choices – Try thinking outside the box when it comes to installing a comfortable tub, especially if you have a small room. Options are available such as pedestal tubs, corner tubs and Asian-styled ofuro tubs, all of these have their own unique features.
Remember the Fan – Do not skimp on the fan! Never forget that your bathroom will be assaulted by moisture and the potential for mold and mildew. Proper ventilation and the right fan will keep your room clean of these hazards. Modern ventilation fans are quiet and can be quite stylish.
Qualified Long Valley, NJ, Contractors
You can always rely on Kraftmaster Renovations' experienced and expert contractors to deliver the best service, integrity and workmanship. Whatever your design goals and budget, when you are ready to start your kitchen and bathroom remodeling, Give us a call.