Whippany, NJ, Kitchen and Bathroom Renovations
KraftMaster Renovations is a Big50 Award Winner from Remodeling Magazine in 2014 due to our integrity and craftsmanship. We are a local Whippany company who understands the value of bathroom and kitchen design to your home- whether you are hosting afternoon tea, doing your morning routine or catching up on work.
Your kitchen and bathroom are vital to your house's footprint. Remodeling them is a fun and exciting trip. Look at our website and read our testimonials, then give us a call to begin your dream bathroom or kitchen renovations.
Kitchen Remodeling in Whippany, NJ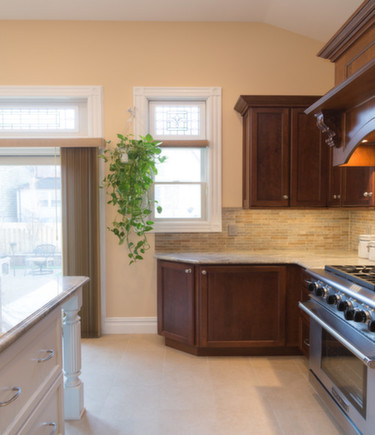 New Kitchen renovations are fun, exciting and rewarding home upgrades. A new kitchen is a great way to show off your style and increase your home's market value. There a ton of options available and choices to make. The journey is as thrilling as the end result. Here are a few clever tips for kitchen design.
Maximize Storage – Make the best possible use of Kitchen cabinetry. Pull-out pantries can add a lot of extra storage, and slide-out garbage units are an excellent idea not only for keeping your footprint clean and even, but for hiding unsightly trash bins.
Fine Wine and Craft Beer – Consider adding a wine cooler or beer fridge in your kitchen. Fine wine and craft beer are popular social drinks. Your connoisseur friends will be impressed at your forethought as you keep those beverages at just the ideal temperature.
Spice Drawers – The spice cabinet is a mainstay of kitchen design. How about moving those spices to a drawer? Better yet, try two spice drawers: one right next to the cooktop and one at your baking area. This can be a real space-saver.
Bathroom Renovations in Whippany, NJ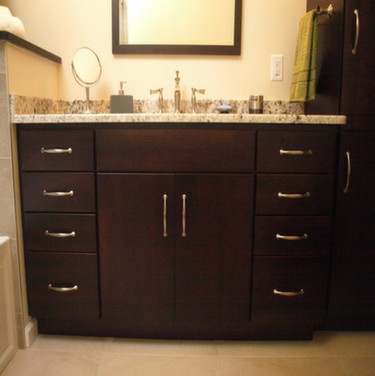 When the time comes to sell your house, or if you simply want a brand new feeling and energy in your home, bathroom remodeling can give the results you want and increase your home's overall market value. Here are some clever tips and unique tricks for bathroom design.
Unconventional Floor Plan – If you have a small bathroom, going with an unconventional floor plan can be a great benefit. For example, there is no reason why your shower's glass wall cannot function as the wall against which you place your sink, vanity and mirror.
Unique Floor Tile – While planning your tiling design, consider placing a unique pattern in your floor tile—a large seashell, for example. To neatly unify the design and create a stunning eye line, place the same design on a mirror at the far end of the room.
Install a Bookshelf – One of those bathroom necessities that we all use but rarely discuss is reading material. Install a bookshelf or magazine holder in your bathroom, full of fun and clever books and periodicals.
Qualified Whippany, NJ, Contractors
Kraftmaster Renovations can complete your kitchen and bathroom remodeling with expertise and top-notch customer service. We can face any problems and deliver perfect results right on budget. If you are ready to get started on your new home upgrade, contact us today.