Robin's ingenious ideas for the new kitchen layout
Bob,
I cannot believe it's been 3 months since my kitchen was finished! Time went so fast, but it certainly was great to enjoy all its conveniences, especially over the holidays. So I thought I'd put pen to paper and tell you how much I look forward every morning to coming down to that beautiful new space!
Robin's ingenious ideas for the new layout and appliance selection and Amy's Guidance with my final choice of cabinetry and accessories were wonderful.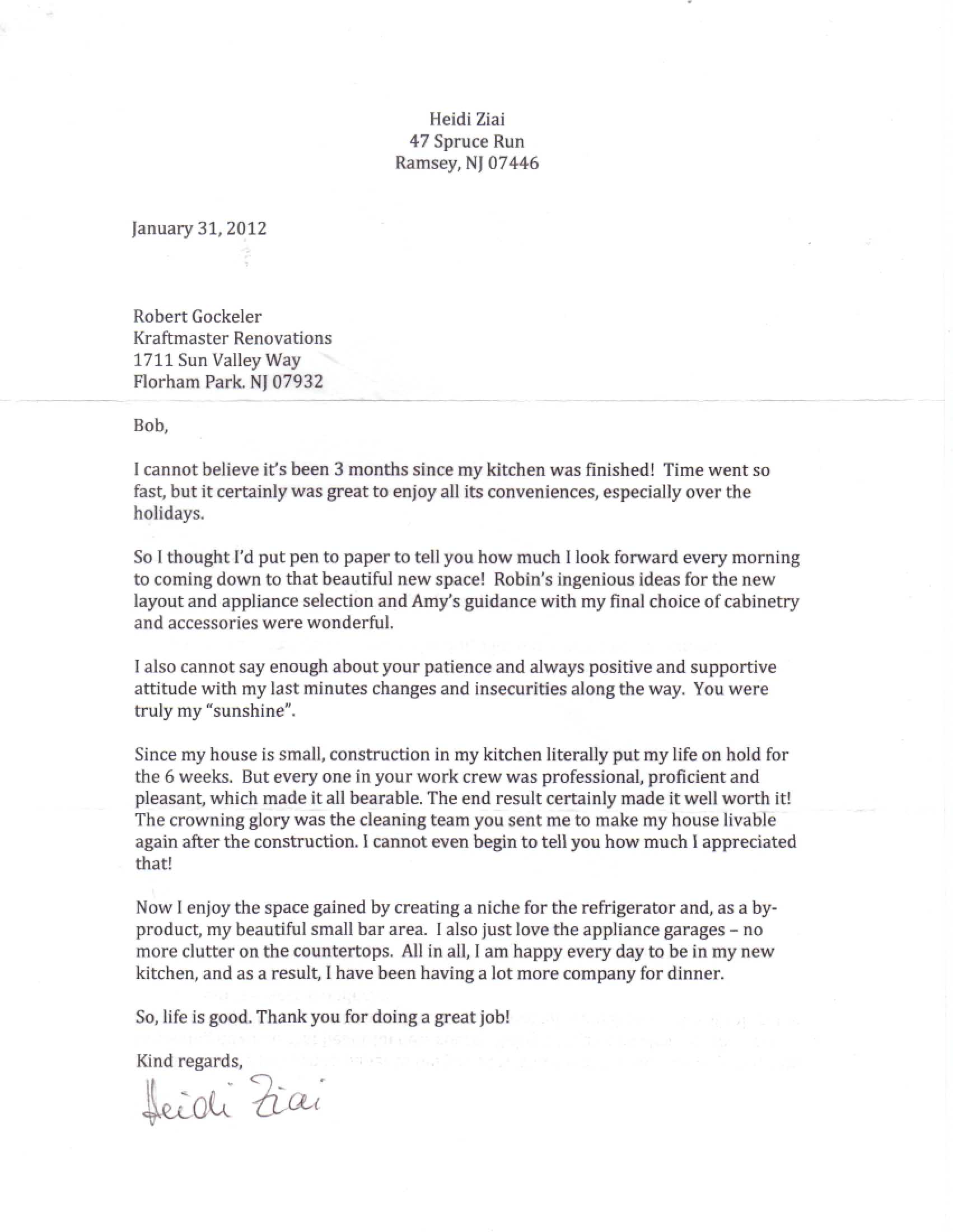 I also cannot say enough about your patience and always positive and supportive attitude with my last minute changes and insecurities along the way. You were truly my "sunshine".
Since my house is small,construction in my kitchen literally put my life on hold for the 6 weeks. But every one in your work crew was professional, proficient and pleasant, which made it all bearable. The end result certainly made it well worth it! The crowning glory was the cleaning team you sent me to make my house livable again after the construction. I cannot even begin to tell you how much I appreciated that!
Now I enjoy the space gained by creating a niche for the refrigerator and, as a by-product, my beautiful small bar area. I also just love the appliance garages – no more clutter on the counter tops. All in all, I am happy every day to be in my new kitchen, and as I result, I have been having a lot more company for dinner.
So, life is good. Thank you for doing a great job!
Kind regards,
Heidi Ziai