Verona, NJ, Kitchen and Bathroom Renovations
The bathroom and kitchen are keystones of your house. KraftMaster Renovations understands that whether you are unwinding from your day, working from home, or having friends over, these rooms should be the highlight of your home. Renovating these rooms should be exciting and educational.
KraftMaster Renovations is a local Verona company. We have received the Big50 Award for craftsmanship and customer service from Remodeling Magazine in 2014. Take some time to look through our website and read customer reviews. Feel free to contact us with questions or comments about your bathroom or kitchen design project.
Kitchen Remodeling in Verona, NJ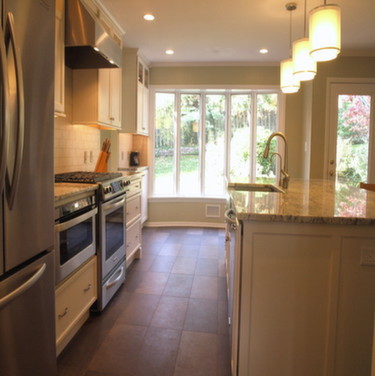 It can be thrilling to watch your new Kitchen renovations take shape, becoming a display of your sense of style and aesthetic. There many options from which to choose, and the process is an educational journey. Here are a few ideas for clever kitchen design.
Considering the Cabinets – he most important facets of kitchen design include Kitchen cabinetry and storage space. For a clever switch-off to make it look like you have much more space, consider an optical illusion like cabinet doors that are designed to look like drawers.
The Double Island – It seems everyone is putting in islands these days. Why not put in two islands instead of one? You can add more functionality by having two different designated themes—one for cooking, and one for work or eating. The split design will open up traffic flow.
Unique Ranges – Appliances are coming with all manner of exciting add-ons these days. A pull-out steam cooker which features compartments of various sizes will allow you to steam a whole meal at once.
Bathroom Renovations in Verona, NJ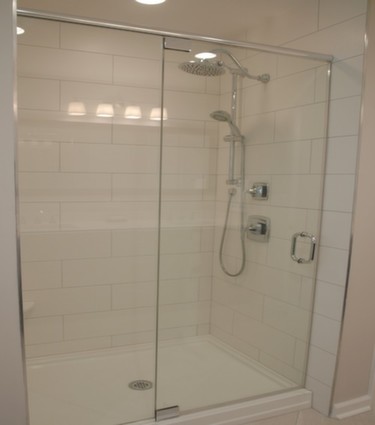 Everyone wants to upgrade their bathroom. The right bathroom remodeling job can increase your home's overall market value and make your home feel brand new. Here are some clever ideas for your new bathroom design.
The Pedestal Sink – Especially in smaller bathrooms, floor space can be limited and important. Choosing a pedestal sink will look classy and free up extra floor space in your footprint. A decorative basket or chest placed under the sink can hold your bathroom towels and linens.
Open Shelving – Adding stair-like open shelving on your walls not only adds the all-important storage space, but it embraces the vertical area on your walls. You can add pizazz and style by placing decorative baskets or other knick-knacks on the shelves for accent, and storing unsightly necessities like medicine and sanitary products.
Right Outside – Smaller bathrooms can be difficult to work with. Utilizing the space right outside can greatly clean up your design. Install a closet or open shelving to hold towels, washcloths and other bathroom amenities that you might need.
Qualified Verona, NJ, Contractors
Kraftmaster Renovations always delivers the best in customer service and craftsmanship. Our contractors have experience and expertise with the most difficult plumbing and electrical issues. We will deliver ideal results on almost any budget. Contact us today to get going on your kitchen or bathroom remodeling project.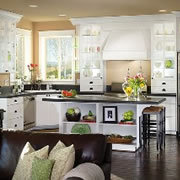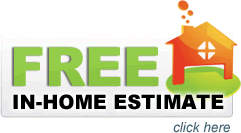 {map lat='40.829833° N'|lon='-74.240587'}