Fairfield, NJ, Kitchen and Bathroom Renovations
KraftMaster Renovations understands how important your bathroom and kitchen design is for working from home, reading the morning paper, relaxing in the tub or entertaining guests. These rooms are the heart of your home.
KraftMaster Renovations is a local Fairfield company, and we believe that bathroom or kitchen renovations should be educational and fun. We have been awarded Remodeling Magazine's 2014 Big50 Award for customer service and quality work. Please read the customer reviews on our website, and contact us with questions, comments or to start your remodeling project.
Fairfield, NJ Kitchen Remodeling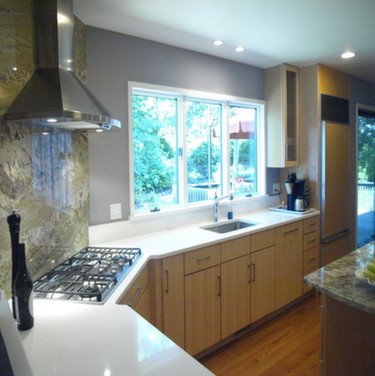 It can be exciting watching your Kitchen renovations take shape from their old look and style to a brand new room full of your personal touch. There are many choices to make, both aesthetic and practical. Here are some things to consider when starting a new kitchen design.
Making Corners Work – Kitchen cabinetry is important to your kitchen. You want enough space to store all of your utensils, pots, pans, dishes and food, but making corners work can be tricky when it comes to accessibility and door clearance. Think about using a lazy Susan corner cabinet to provide maximum access.
Extra Appliances – Why not add a double oven or wine chilling refrigerator? These will allow for more space in your main refrigerator and double the room when baking or preparing for entertaining.
Islands and Peninsulas – An island or peninsula can be a great solution for adding counter space. Be sure that the island's design fits its function. If it is going to hold a cooktop, arrange storage space for pots and pans nearby. If it is for work, have a charging station for gadgets installed. Stick to your design focus.
Fairfield, NJ Bathroom Renovations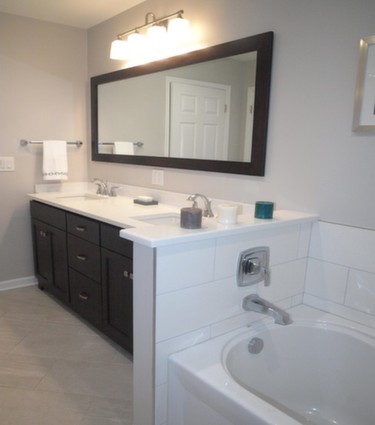 The bathroom is arguably the most commonly renovated room in the home. A new bathroom can be less costly than a kitchen due to its smaller footprint, and can still add to the value of your home. Here are a few things to think about when undertaking your new bathroom design.
White or Cream – Stick with white or cream-colored fixtures to avoid your bathroom looking dated after a few years. This will save money on additional renovations, and these colors never go out of style. If you want to add color, you can swap out the toilet seat or shower curtain to add some pizazz.
Showers and Tubs – Even if you have a small bathroom, it is possible to install a comfortable tub if you think outside the box. Corner tubs, pedestal tubs, and infinity tubs are all great and unique options.
Remember the Fan – Proper ventilation is the most important aspect of bathroom remodeling. Having the right fan will help ensure the room stays clean of mold and mildew, and modern designs are quiet and inconspicuous.
Qualified Fairfield, NJ, Contractors
For your kitchen or bathroom design, you can count on Kraftmaster Renovation's qualified expert contractors for the best in craftsmanship and service. We will deliver the ideal result for your design goals and budget. When you are ready to undertake that process, Give us a call.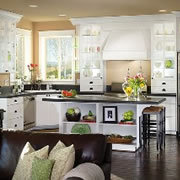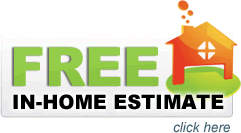 {map lat='40.883755° N'|lon='-74.306028'}