The In-Law Suite: An Addition for Aging in Place
The term "aging in place" is something we've all heard more and more over the past decade. It refers to the ability of someone to continue living in the home they know and love, even as they age. This means they get to live out their years in as familiar a way as possible, allowing them to feel much more comfortable and enjoy their twilight years. But often, there can be logistical issues that prevent someone from aging in place. They might need 24-hour care, but have no place for someone to stay. There might be stairs or other obstacles in their New Jersey home that are just too difficult for them to deal with. They may even live too far away from family for someone to be able to help them in a moment's notice or drive them to doctor's appointments. If you've found yourself or a family member in this situation, you may want to consider the NJ home addition idea of an in-law suite.
Why build an in-law suite for aging in place?
An in-law suite is a great way to deal with any of these obstacles that might prevent aging in place. This NJ home addition will often allow sub-sections of families to, in essence, combine households. Basically, you will have a New Jersey remodeling contractor come out to your home and look at your property with the goal of creating separate living quarters that provide complete privacy. In all cases, your in-law suite should include its own bedroom and bathroom. In some cases, it will even have a private kitchen, creating a little apartment of its own. This will allow multiple families (or single family members) who are living together to each have their own place and privacy, thereby alleviating a lot of the stresses that come when families move in together.
Who's the in-law suite for?
Depending upon the situation of the homeowner, the new in-law suite can be used to house varying different people. For example, if a single adult child or a married child with no children is going to be moving into an elderly parent's home, the child might be the one who takes the in-law suite. In other cases, where an entire family is moving in, the elderly homeowner might be the one who moves into the in-law suite. Yes, this will mean leaving their master bedroom. But it's certainly better than the alternative of leaving the home they know and love altogether. Another possibility is for a 24-hour care nurse to move into the in-law suite, allowing him or her to maintain a space of their own while caring for their patient.
What types of in-law suites can a New Jersey Remodeling Contractor Build to Help You with Aging In Place?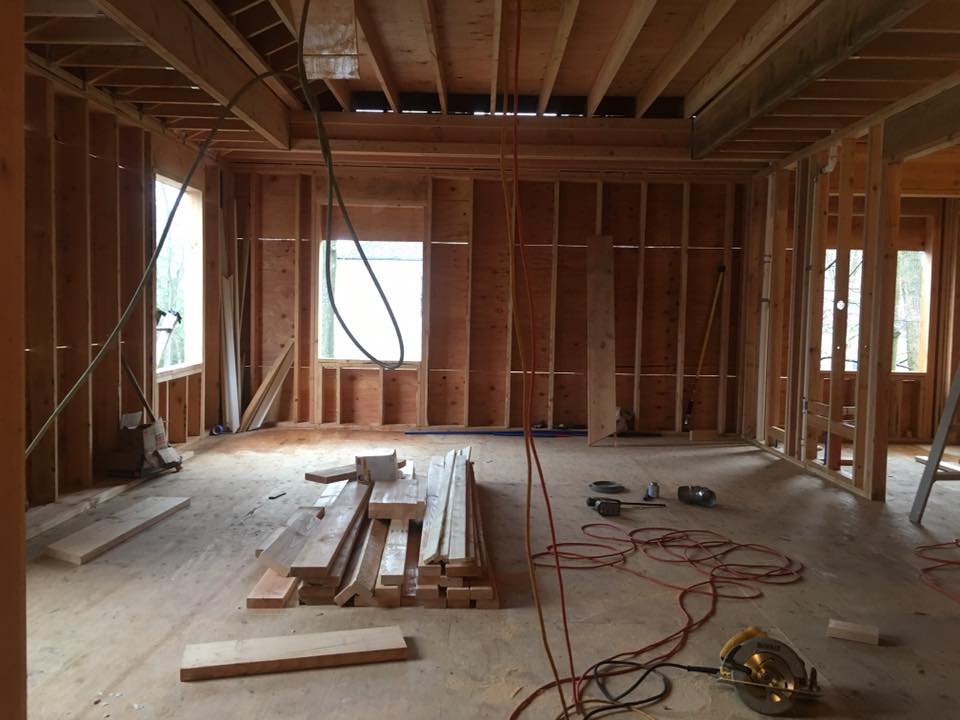 In-law suites are cropping up all over New Jersey, from Boonton, to New Providence, to Parsippany, and beyond. They come in many shapes and forms, which is why you really need an experienced New Jersey remodeling contractor to help you figure out the best option for your home. In some cases, people have the property space to build a separate little unit that's completely unconnected to the main home. More often, however, in-law suites come in the form of master ensuites over the garage, basement suites, or in some cases even attic suites. The key is finding the option that's perfect for you and your family.
To learn more about in-law suites as a NJ home addition option for aging in place, please contact our team at KraftMaster Renovations. You can give us a call at 908-517-5581, or fill out our online form here. Thanks.