Upper Montclair, NJ, Kitchen and Bathroom Renovations
At KraftMaster Renovations, we realize that bathroom and kitchen design are the very core of your home. When you have guests over for a holiday party, dinner gathering or afternoon tea, these rooms need to be not only functional, but warm and comfortable. The experience of remodeling should be educational and exciting.
KraftMaster Renovations is a local Upper Montclair company whose integrity and quality has resulted in Remodeling Magazine's 2014 Big50 Award. Please, take a few moments to look at our website and reviews and contact us today to make your new room a reality.
Upper Montclair, NJ Kitchen Remodeling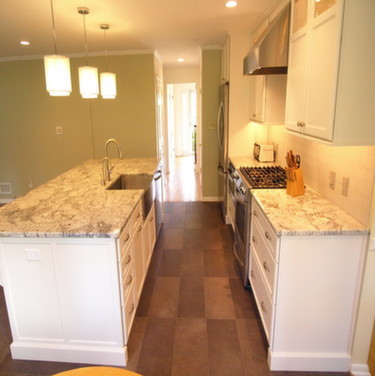 Kitchen renovations are not only thrilling and fun, but will improve the overall value of your home. There are an intimidating number of choices to make, from colonial to space age. Here are a few creative ideas for a great kitchen design.
Stainless Steel – For a sleek and space-age appearance, consider stainless steel. While metal appliances are all the rage, adding steel Kitchen cabinetry and counter space can unify the overall look, and bring your kitchen into the 22nd century!
Space Savings – You do not need monster appliances in your kitchen. If you have a small space to work with, consider choosing smaller, space-saving appliances. There are lots of options for these, from microwaves to coffee makers. Many are efficient and stylish as well as space-saving.
Creative Lighting – Another trick is to get creative with your lighting. Installing under-cabinet and track lighting in your kitchen can create the illusion of room. The end effect is making a small space look much larger.
Bathroom Renovations in Upper Montclair, NJ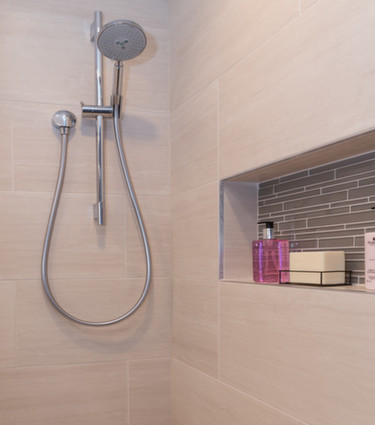 The bathroom is an even more popular dream remodel than the kitchen. There are an overwhelming number of choices to make, and you do not want to ruin a solid concept with the wrong ones. Here are a few things to consider when tackling your Upper Montclair, NJ, bathroom design.
Going Green – Add some real greenery to your bathroom. Placing hanging and potted plants around the room will give off oxygen and absorb moisture from the air. This will help to reduce problems with mold and create an overall healthier area.
A Classic Cabinet – To add a bit of practical contrast to the room, think about incorporating a free-standing antique cabinet. This is useful for storing towels and can add counter space. Place it between the toilet and sink to unify your overall look.
Mirrored Wall – Especially if your family has many people in the bathroom at once, stretching the mirror across the wall provides plenty of room for morning preparations. This is especially useful if two or more people feel the need to primp at the same time.
Upper Montclair, NJ, Bathroom and Kitchen Contractors
If you want a kitchen or bathroom design that goes beyond your wildest dreams, call a qualified KraftMaster Renovations expert contractor. Our contractors have all of the training and experience to deliver top-notch craftsmanship with integrity and style. Contact us today to get started on your dream remodeling project.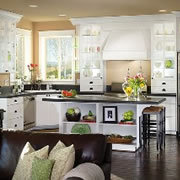 If you are looking for a professional kitchen remodeling for your Upper Montclair home, then please
call us today at 908-517-5581 or complete our online request form.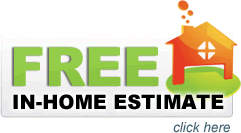 {map lat='40.842014° N'|lon='-74.210916'}