Lyons, NJ, Kitchen and Bathroom Renovations
The kitchen and bathroom are the most important rooms in your home. These are the places where you relax in the tub, work from home, enjoy your morning coffee and entertain guests. Bathroom and kitchen renovations should be fun and educational.
KraftMaster Renovations is a local Lyons company. We have received the 2014 Big50 Award for integrity and workmanship from Remodeling Magazine. Look through our website and reviews, then please contact us for more information about your bathroom or kitchen design.
Kitchen Remodeling in Lyons, NJ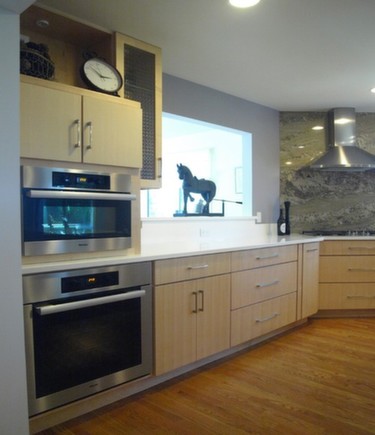 Kitchen renovations can be exciting and rewarding as your old room transforms into one that is full of your aesthetics and style. There are many choices to be made, but the process can be fun if you take it step by step and stay smart.
Kitchen Cabinetry – Kitchen cabinetry and storage decisions are a vital part of kitchen design. It is recommended to have at least ten linear feet of cabinets above and below. A lazy Susan or other corner cabinet option can be essential for making corner spaces work for you.
Arrange the Stove – Keep your pots, pans, cooking oils, spices and utensils within easy reach of the cooktop. Installing shelves, cabinets and wall hooks around your stove is a great design choice for maximizing the space.
Knife Safety – Give your knives their own space and be smart about storage. Dedicated knife drawers with labeled slots, a magnetic wall strip designed for knives or a free-standing knife block will allow you to have just the right blade handy for any job. For safety, keep knife storage out of reach of the kids.
Bathroom Renovations in Lyons, NJ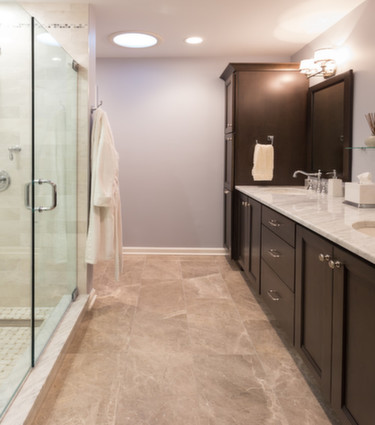 Bathroom remodeling tends to be even more popular than renovating the kitchen. A new bathroom is a thrilling addition to your home that will increase its market value. Here are a few tricks and tips for excellent bathroom design.
Decorate the Mirror – All too often, bathrooms have plain, ordinary mirrors. This can detract from your bathroom's overall appearance. Try adding a frame or molding around to add a bit of style and class to the room.
Accessorize the Space – Tubs, toilets, sinks and fixtures are all necessary, but decorating your bathroom is an important part of the design process too. Try some colorful throw rugs, towel bars and hampers to give your bathroom a warm and welcoming feel. Some artwork can be a stunning addition to the walls and tie your bathroom's elements together.
Toilet Decisions – It is incredible how many features are available in toilet designs these days. When deciding on a toilet, make sure you choose one that fits your needs. Height and bowl shape can make a huge difference in comfort level and being able to get replacement parts should you need to swap out something.
You might like different colors or fancy features, but a future buyer may not, should you choose to sell your home. White or cream fixtures are a sure bet when deciding on a toilet.
Qualified Lyons, NJ, Contractors
Kraftmaster Renovations will tackle your remodeling project with top-notch integrity and craftsmanship. Our contractors have expertise and experience with electrical and plumbing issues, and will deliver the highest quality results within your budget. Give us a call today to get your kitchen and bathroom renovations going.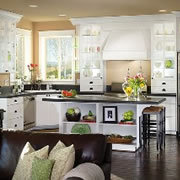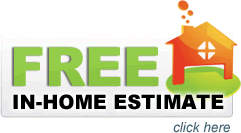 {map lat='40.668384° N'|lon='-74.554767'}