Towoco, NJ, Kitchen and Bathroom Renovations
KraftMaster Renovations understands that bathroom and kitchen design are vital to the warmth and feel of your home. For coffee, lunch, dinner parties or relaxing, these rooms need to be welcoming and comfortable. Remodeling them should be fun and educational.
KraftMaster Renovations is a local Towoco company. Our integrity and results have garnered us Remodeling Magazine's 2014 Big50 Award. Read through our reviews and contact us today to get going on those renovations.
Towoco, NJ Kitchen Remodeling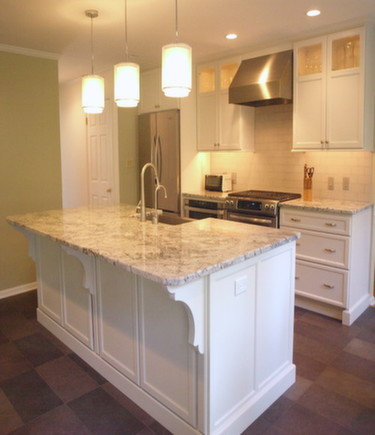 Kitchen renovations are exciting and fun and will improve the overall value of your home. There are a ton of options out there, from natural stone tile to stainless steel, or even integrating antique furniture into your design. Here are a few tricks and tips for great kitchen design.
Exposed Wood – For that colonial look, try using bare wood in your kitchen. Kitchen cabinetry and counter space are important, but take it a step further. Exposed beams and wood fixtures can give a classic and homey look.
True Open Design – For a real open design, think about installing a back wall that opens up to the back yard. A "porch kitchen" like this allows you to turn your kitchen instantly into an outdoor barbecue.
Counter Height – Keep it ergonomic. Work your design so that all of your appliances are easy to reach. Countertops should be at the perfect height for easy access. This will reduce bending and reaching and keep things comfortable. Consider varying counter levels for people of different heights.
Bathroom Renovations in Towoco, NJ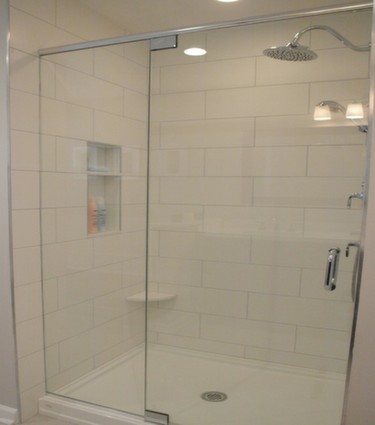 Just about every homeowner out there dreams of a bathroom remodel. In fact, the bathroom may be an even more popular target for a facelift than the kitchen. There are a lot of choices and options out there, though, and you will want to make the right ones. Here are a few great tips and tricks for your Towoco, NJ, bathroom design.
Extra Mirrors – Adding several mirrors to your bathroom walls is not only stylish, it can make a small bathroom look much larger. Set your mirrors in sleek, contemporary frames so they do not look like bare glass on your walls.
Luxurious Bath and Shower – While you are upgrading your room, why stick with an old-fashioned tub? Consider installing a steam shower with floor-to-ceiling enclosure, or a whirlpool or water jet bathtub. These are extra touches that not only exude class, but allow you to spend time luxuriating in your bathroom.
Symmetrical Footprint – While you design your footprint, try to keep everything as symmetrical as possible. Combining this kind of layout with strong, neutral color schemes will ensure that your bathroom remodeling job creates an eye line that makes the whole room look larger.
Towoco, NJ, Bathroom and Kitchen Contractors
A qualified KraftMaster Renovations expert contractor will deliver the most gorgeous kitchen and bathroom design you could ever imagine. Our contractors have training and experience in plumbing and electrical issues in order to address difficult problems; we do it all with integrity and top-notch craftsmanship. Contact us today to get started on your renovations.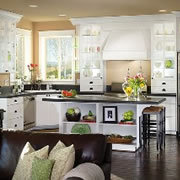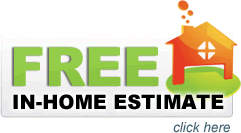 {map lat='40.922132° N'|lon='-74.344782'}