Parsippany, NJ, Kitchen and Bathroom Remodeling
At KraftMaster Renovations, we understand how vital the ideal bathroom is to get ready for your day. The perfect kitchen is key to relaxing with your morning cup of coffee. We want to be sure that your new bathroom and kitchen renovations are educational and fun experience.
We are a local Parsippany, NJ company and we specialize in bath and kitchen remodeling. With KraftMaster Renovations you will receive only top-notch results. In 2014 we were granted Remodeling Magazine's Big50 Award for quality and integrity. Please read our website and review some testimonials. Drop us a line to get going on your dream bathroom and kitchen designs.
Parsippany, NJ Kitchen Remodeling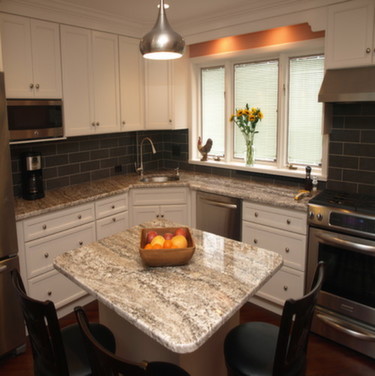 Your kitchen is the heart of your home, used for everything from eating breakfast while reading your newspaper in the mornings to hosting a dinner party.
Kitchen renovations
can turn your familiar food preparation room into an exciting centerpiece of your home, where everyone will want to relax and socialize.
Electrical Outlets – Besides having plenty of Kitchen cabinetry and counter space, make certain that you have electrical outlets anywhere you plan to put an appliance. To keep a clutter-free look, you can hide outlets under shelves or incorporate them into a backsplash.
Custom Appliances – For a stunning and breathtaking look, think about customizing the look of your appliances. Ranges and cooktops can be found these days that look like antique wood burning varieties, but actually use very efficient modern technology.
Open Shelving – To keep your kitchen bright and clear, try building open shelves around windows instead of huge blocks of closed cabinetry. These will let natural light filter in, and if you are savvy about storage, you can arrange dishes and utensils to be attractive and interesting.
Parsippany, NJ Bathroom Remodeling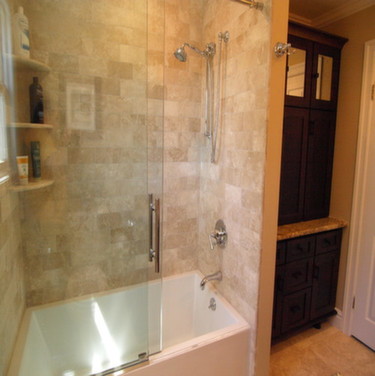 The bathroom is typically a more popular a room for renovations than the kitchen. A new bathroom design can be intimidating, and carries unique challenges. With the right choices, your Parsippany
bathroom
renovations can be fun and exciting.
Built-In Options – Going with recessed options for things like shelving, towel racks and bathroom tissue storage can make the bathroom look larger, as you have fewer features jutting out of the walls.
A Fireplace – Keeping it unique and interesting, why not consider installing a gas or electric fireplace in your bathroom? This gives your room a sense of welcoming warmth, and can provide extra heat for those cold winter months.
Spruce It Up – Do not just go with plain tiled walls. Even if you have an interesting color scheme, adding artwork or a faux window into your design can create just the right finishing touch to make your bathroom renovations really pop.
Qualified Parsippany, NJ, Contractors
KraftMaster Renovations contractors take a great deal of pride in our craftsmanship and customer service. Whatever your needs or concerns, we will create the perfect bathroom or kitchen design. When you are ready to get started on that dream room, give us a call and we can get you going.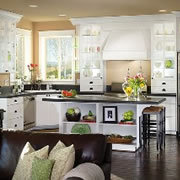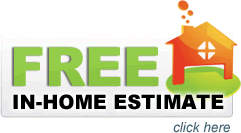 {map lat='40.857345° N'|lon='-74.427710'}