Cedar Knolls, NJ, Kitchen and Bathroom Remodeling
When you go about your morning routine, you want a bathroom and kitchen that is comfortable and welcoming. KraftMaster Renovations understands how important these rooms are. We want your kitchen and bathroom renovations to be fun, educational and exciting.
KraftMaster Renovations is a Local Cedar Knolls company. We specialize in bath and kitchen remodeling and offer only the best in quality and integrity. We have even been granted Remodeling Magazine's 2014 Big50 Award for our service. We hope you will look through our website and take some time to look at testimonials before giving us a call to make your kitchen and bathroom design a reality.
Cedar Knolls, NJ Kitchen Remodeling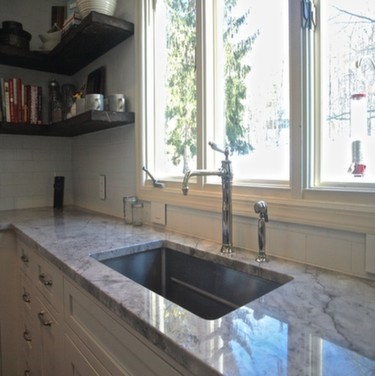 Kitchen renovations can turn a basic food preparation room into the centerpiece of your home for entertaining, relaxation, and work. Getting your dream kitchen design up and running requires only a few ideas to get started.
Avoid Blocks of Cabinets – It is not a good idea to have Kitchen cabinetry blocks taking up wall space in the kitchen. This will make the room look smaller and cramped. While you want enough storage and counter space for work, food preparation and entertaining, splitting up cabinets and decorating them with display shelving and glass doors can really open up the room.
Find Your Focus – Build your kitchen around an interesting centerpiece. If you are going to incorporate an island, for example, you could design that first, and make sure the rest of your kitchen remodeling complements and draws attention to it. This will provide a nice, unified design.
Consider natural stone or decorative ceramic or glass tile for countertops and flooring to continue the unified look in a stunning and sturdy way.
Reduce Cleaning Time – Avoid accents like wire shelves, rims and glossy finishes. These things catch and show dirt far more than glass shelves, smooth surfaces and matte finish. By choosing the right materials, the time you spend cleaning the kitchen will be cut down, and the time you spend relaxing will increase.
Bathroom Renovation in Cedar Knolls, NJ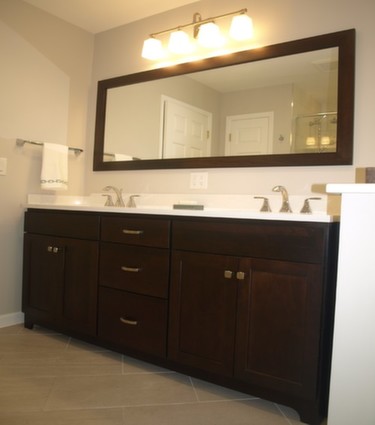 Ask anyone what room they want to remodel and a lot of them will say the bathroom. Here are some tips and ideas for your Cedar Knolls bathroom renovations.
Green Design – Environmentally-friendly products are all the rage now and for good reason. They function well, save money and often look really great. By going green in your bathroom design, you can end up with a beautiful room while knowing you are doing your part for the environment.
Ventilation – Do not neglect the fan and ventilation. Moisture, mold and mildew can ruin even the best bathroom design. Making sure that your vent fan has the right CFMs will help make sure this does not happen.
Lighting – Lighting is vital to your bathroom design, and the wrong choices can create poor shadows that can create issues for tasks like shaving or doing makeup. Adding lights that are even and adjustable for brightness and relaxation is key. The more lighting you have, the larger the room will seem.
Call a Professional Cedar Knolls, NJ, Contractor
KraftMaster Renovations provides experience, expertise and customer service that are the highest quality. No matter your budget, we can give you just the dream room you want. Feel free to give us a call for a consultation or to make your dream room come true.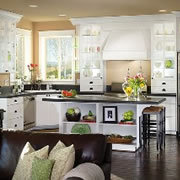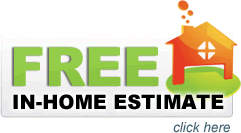 {map lat='40.821790° N'|lon='-74.448401'}