Short Hills, NJ, Kitchen and Bathroom Remodeling
KraftMaster Renovations understands that whether it is for enjoying your morning coffee and paper or entertaining visitors, the kitchen is the heart and soul of your home. The bathroom is a place of rest and relaxation. Remodeling these two rooms should be fun and rewarding.
KraftMaster Renovations is a local Short Hills company. When it comes to your bathroom and kitchen design, we will deliver only the best quality craftsmanship with style and expertise. Our quality of work has resulted in the 2014 Big50 Award from Remodeling Magazine. Please read our website and reviews, and contact us to get started today.
Kitchen Remodeling in Short Hills, NJ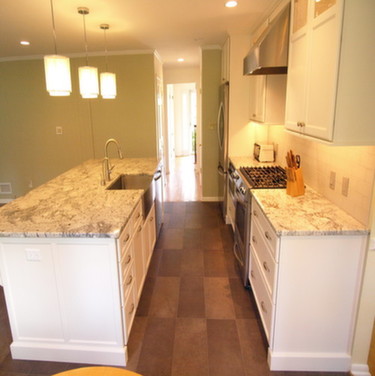 Making the right choices in Kitchen renovations can produce a breathtaking home centerpiece and can substantially increase your home's market value. Here is some advice for taking the right approach.
Cabinetry and Counters – Updated Kitchen cabinetry and counter space are vital to your kitchen. You will need plenty of space for storage and work. Choose options like glass doors and display shelving to keep your footprint bright and spacious. Marble and natural stone counters and creative tile backsplashes are great for a sturdy and timeless design.
That Classic Look – Colonial styling never goes out of style. If you have enough natural lighting, going with earth tones, treated wood beams, and a "rough" appearance can deliver a homey and classic style. Choose a custom antique-looking range and add an electric or gas fireplace for stunning finishing touches.
Accessibility – Do not discount the advantages of building accessibility options into your kitchen remodeling project. This will not only increase your market value, but is very practical when it comes to having those utensils, appliances, pots and pans within reach when you need them.
Short Hills, NJ Bathroom Remodeling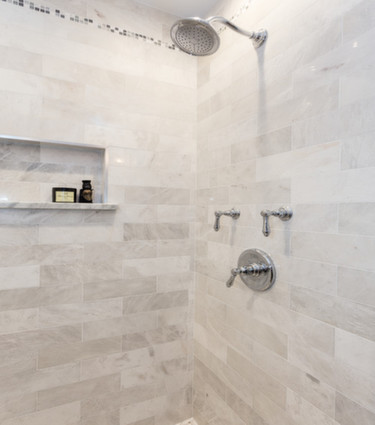 Most people spend as much time in the bathroom as they do in the kitchen. Bathroom design projects can also be stunning and upgrade your home's look and value. Here are some tips for approaching your Short Hills bathroom renovations.
Freestanding Centerpiece – If you have the space, including an antique cabinet in your bathroom can bring your design to life. Freestanding options can be attractive conversation pieces and can also add a bit of functionality and storage to the room.
Use a Rug – Instead of a standard bath mat, why not choose a small area rug for a punch of color? A rug can be a great way to tie colors together in a bathroom. Find one that compliments your remodel's color scheme.
Toilet Placement – Move the toilet several feet away from the door and tub so you have enough leg room. Try to keep it at a 90-degree angle so you are not facing the door. These are important design options; the wrong choice can ruin a high-impact remodeling project.
Qualified Short Hills, NJ, Contractors
KraftMaster Renovations delivers the very best in craftsmanship and expertise for your remodeling goals. You can always count on us to deliver exactly the service and results you expect from professionals. Give us a call today to get started your kitchen or bathroom design.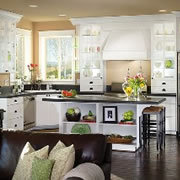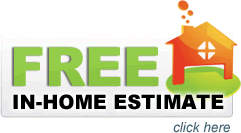 {map lat='40.748669° N'|lon='-74.323367'}