Glen Ridge, NJ, Kitchen and Bathroom Remodeling
Your kitchen and bathroom should be warm and welcoming spaces for relaxation, work, and having guests. Smart bathroom or kitchen renovations can also increase your home's market value. KraftMaster Renovations wants to help you have an exciting, fun and educational time with your bathroom and kitchen design.
KraftMaster Renovations is a local Glen Ridge, NJ, company. For our workmanship and customer service, we have received the 2014 Big50 Award from Remodeling Magazine. Take the time to peruse our website and testimonials, then drop us a line to get started on your bathroom and kitchen remodeling project.
Glen Ridge, NJ, Kitchen Remodeling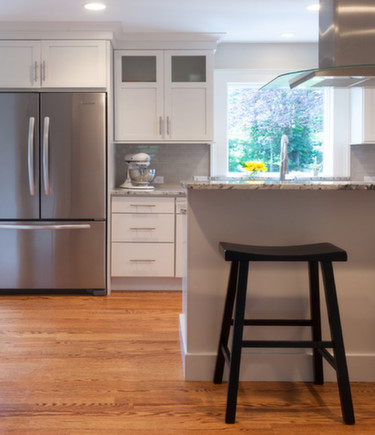 Whether you are getting some work done, hosting guests, or just enjoying a cup of joe in the morning, new Kitchen renovations can help you deliver a welcoming and warm experience in your home.
Break up Cabinets – Solid blocks of Kitchen cabinetry make the room look cramped and smaller than it is. Certainly it is important to have enough counter space and cabinets for your needed tasks, try splitting up your cabinets, and choose features like glass doors and display shelving to open up the room.
Unique Fixtures – Unique features on your appliances can be eye-catching and stylish. Among the most popular are pot-fillers or swing-out faucets next to the stove, which allow you to fill pots on the spot rather than carting them across the room.
Low-Maintenance Choices – Wire shelves, glossy finishes and rims catch and show dirt and can be difficult to clean. Going with glass shelves and smooth surfaces with a matte finish will ensure that you spend less time cleaning your kitchen and more time relaxing.
Glen Ridge, NJ Bathroom Remodeling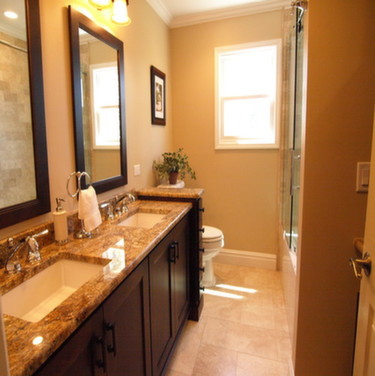 Even more than the kitchen, the bathroom is the most popular room for a remodeling project, mostly because it is a smaller room than the kitchen and generally costs less to remodel. Here are a few tips to consider when undertaking a Glen Ridge bathroom design.
Mirror Design and Placement – Too many people neglect the mirror during bathroom renovations. The mirror is a centerpiece of design can draw attention and reflect light to make the room appear larger. A decorative frame and the right wall placement means everything when it comes to mirrors.
Tile and Paint – Natural stone and ceramic or porcelain tiles are ideal choices for sturdy and moisture-resistant walls in your bathroom. Be sure also that your paint choice is designed to handle the moisture that is always present in bathrooms to avoid mold, mildew and peeling.
Ventilation and Fans – Airflow is as important as tile and paint when it comes to avoiding mold and mildew. The right fan choice will be quiet, feature a stylish and subtle look, and will help keep the room dry.
Qualified Glen Ridge, NJ, Contractors
KraftMaster Renovations always delivers only the best in expertise, craftsmanship and integrity for any bathroom or kitchen remodeling project. Regardless of your budget or design needs, our craftsmen can deliver the results which you dream about. Please Contact us today to bring that dream room to life.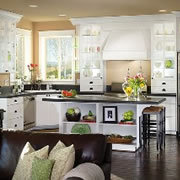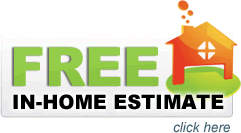 {map lat='40.805742° N'|lon='-74.203962'}