Kinnelon, NJ, Kitchen and Bathroom Remodeling
Whether you are sitting with your morning cup of coffee or hosting guests, the kitchen and bathroom are two of the most important places in your house. KraftMaster Renovations understands how these rooms are the soul of your home, and we believe that bathroom and kitchen renovations should be educational as well as fun and exciting.
Local Kinnelon company Kraftmaster Renovations specializes in bath and kitchen remodeling. Because we offer only the best in quality and integrity, we have been awarded the 14 Big50 Award from Remodeling Magazine. Please browse our website and read our testimonials, then drop us a line to bring your kitchen and bathroom remodeling project to life.
Kinnelon, NJ Kitchen Remodeling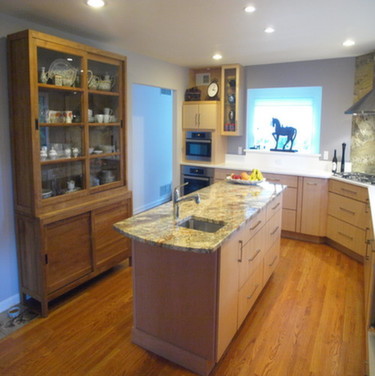 Not only can Kitchen renovations turn a blasé food preparation area into an ideal room for relaxation and entertaining, the project can add value to your home. Here are a few ideas to get your kitchen design up and running.
Break Up Cabinet Blocks – Long lines of Kitchen cabinetry along the walls make the room look cramped and small. When addressing your storage and counter space, think about using smaller cabinet blocks around windows, and open them up with glass doors and feature shelving.
Island, Backsplash and Flooring – Islands and decorative backsplashes are great for establishing a theme for your kitchen. Likewise, choosing natural stone or decorative ceramic or glass tile for counter tops and flooring create a unified look that is stunning, easy to clean and long-lasting.
Relax, Don't Clean – Avoid choosing appliances and features that have wire shelves, glossy finishes, or rims. These features may seem eye-catching at first, but they hold dirt and are tough to clean. Choose glass shelves and matte finishes. These are easier to clean so you can spend more time relaxing.
Bathroom Renovation in Kinnelon, NJ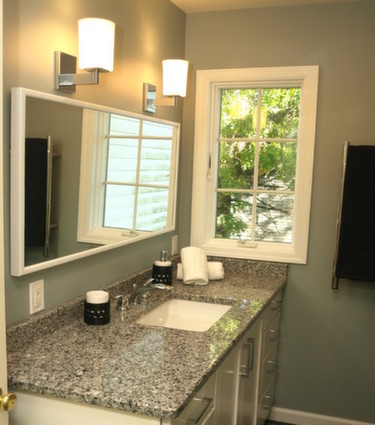 Even more than their kitchens, people want to see their bathroom given a facelift. An old bathroom can be uncomfortable and unsightly. Here are some tips for starting your Kinnelon bathroom renovation.
Go Green! – Environmentally-friendly or "Green" products are very much in vogue right now. These products are high-functioning, efficient, and have sleek, classy design options. Being environmentally friendly with your bathroom design means you can be stylish and do your part in conservation.
Ventilation –Moisture and mold can ruin your bathroom and create serious health problems. Make sure when you undertake renovations that you also account for proper ventilation and install a good fan.
Adjustable Lighting – Poor lighting choices can result in deep shadows and an eerie look. Try lighting form multiple angles to eliminate shadows. Consider installing a dimmer so that you can adjust for brightness. As a rule of thumb, more lighting equates to a larger appearance for the room.
Call a Professional Kinnelon, NJ, Contractor
When it is time to start your remodeling project, call KraftMaster Renovations. Our contractors have experience and expertise and deliver the highest quality customer service. We can deliver your dream room. Give us a call to get started today.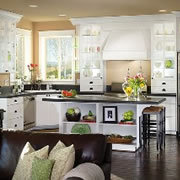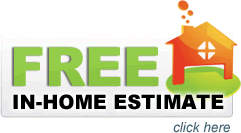 {map lat='41.001522° N'|lon='-74.369418'}