West Caldwell, NJ, Kitchen and Bathroom Renovations
KraftMaster Renovations, a Big50 Award Winner from Remodeling Magazine in 2014, is local to West Caldwell, NJ. We understand the importance of craftsmanship and integrity in bathroom and kitchen design.
It does not matter whether you are enjoying a morning cup of coffee, having friends over for a visit, or luxuriating in the tub after a hard day at work. Your kitchen and bathroom are two of the most important rooms in your home.
Please read through our website and customer testimonials. By all means, contact us with any questions or comments regarding your new bathroom or kitchen design project.
Kitchen Remodeling in West Caldwell, NJ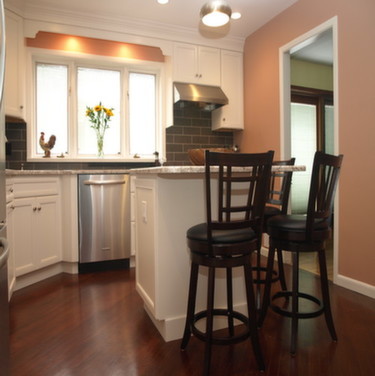 There is nothing that is quite as exciting as watching your new Kitchen renovations take shape. Watching a new room grow out of the old and displaying your sense of style and taste is a rewarding experience. There a ton of choices to make, and the process can have fun results. Here are a few clever tips and tricks.
Pull-Out Pantry – When it comes to Kitchen cabinetry and storage, economy of space is always important. A pull-out pantry gives you tons of space for storing dry goods, without taking up too much room from your kitchen footprint.
Cutting Board Composting – If you are into gardening or like to keep your yard fertilized, a composting collection bin is a great addition to your kitchen. Think about a hole in your permanent butcher block that drops right into the composter bin. This will reduce mess and fuss; just scrape your waste right into the bin!
Touch Control Faucet – When you are preparing food, your hands can get greasy and messy. That mess can carry over to your faucet. A touch-control device allows you to turn the water on and off and adjust temperature with a tap so you do not transfer the grease and mess.
Bathroom Renovations in West Caldwell, NJ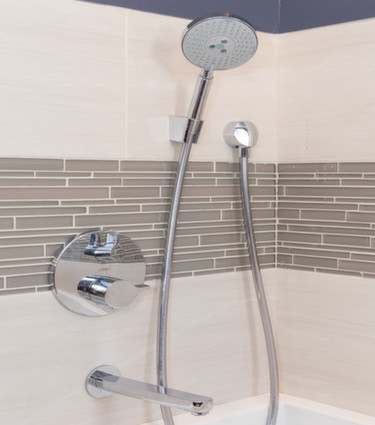 When the time comes to make your home feel brand new, or increase its value on the real estate market, a new bathroom remodeling job is a great way to do the trick. Here are some clever ideas for your new bathroom design.
Guide the Eye – When planning your tile or wall designs, be sure to create a focal line that will draw your visitors' gaze in the direction you want. Installing vertical lines will guide the eye upward, creating the look of a higher ceiling, whereas horizontal lines will create the look of a longer room.
Sleek and Modern – For a sleek and futuristic look, stick with grays and silvers in your color scheme. Consider features like wall-mounted faucets and glass shelves.
The Victorian Approach – For a classy, 19th-century look to your bathroom, consider going with copper and brown color schemes. You can also add features like basin sinks on repurposed furniture.
Qualified West Caldwell, NJ, Contractors
Kraftmaster Renovations contractors are experts in craftsmanship and customer service. No matter what your budget may be or what problems may crop up, we can address the issues with integrity and class. Contact us today to begin building dream kitchen or bathroom.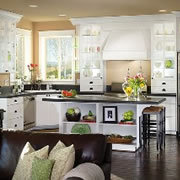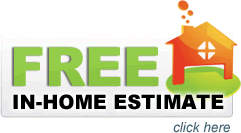 {map lat='40.841323° N'|lon='-74.301877'}