Essex Fells, NJ, Kitchen and Bathroom Renovations
KraftMaster Renovations is a local Essex Fells company who understands the importance of your bathroom and kitchen design. Whether working from home, enjoying morning coffee, relaxing in the tub or hosting guests, these rooms show off the heart and soul of your home.
Bathroom or kitchen remodeling should be exciting and fun. The integrity and craftsmanship of KraftMaster Renovations has resulted in Remodeling Magazine's 2014 Big50 Award. Take a look at some testimonials on our website, then contact us for your dream bathroom or kitchen remodeling project.
Essex Fells, NJ Kitchen Remodeling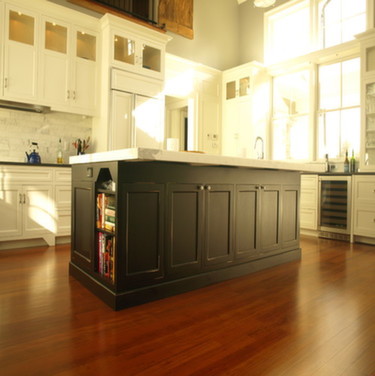 Starting your Kitchen renovations is a unique experience as your existing room changes from its old, familiar layout to a brand new room. You want to make smart choices and have a striking final result. Here are some tips and tricks for your kitchen design project.
Find Your Focus – counter space and Kitchen cabinetry are the core of your kitchen and can form a conversation piece around which the rest of the design can be planned. You could also consider an island with a granite countertop, electronics charging station and plenty of room for work to serve as a literal centerpiece; you can build a theme around it.
Sink Placement – Consider placing the sink between the fridge and cooktop. The sink will serve both appliances and is the most often used appliance in the kitchen. A swing-out pot filler can be a big help for food preparation.
Smart Island Design – An island or peninsula can really make a kitchen design pop, but be smart and have a specific design theme involved. What purpose will your island serve? Make sure that it has all of the features you need for eating, working, or food preparation, and stick with the purpose throughout the design.
Essex Fells, NJ Bathroom Renovations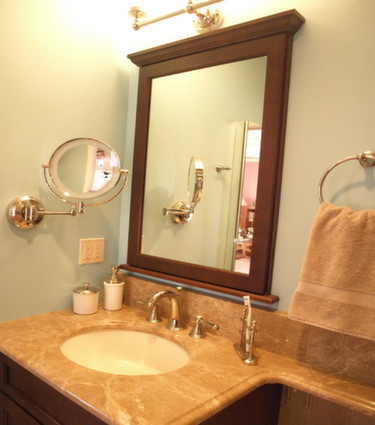 Most homeowners dream of a renovated bathroom. A new bathroom can increase your home's value and can be a point of conversation when guests come to visit. Here are a few tricks for an ideal Essex Fells bathroom design.
Flooring – Want a stunning and unexpected look for your bathroom remodeling project? How about a hardwood look for your floors? While wood flooring is a bad idea for a moisture-laden bathroom, there are floor tile designs that look just like wood. These can be a surprising and fun option.
Make it Bigger – While blowing out the walls may not be an option, you can use color and lighting to make your bathroom look bigger. Light colors like white or cream, along with additional lighting can make a small area look larger.
Install a Dimmer – When considering your lighting, think about a dimmer. This will allow you to have bright light when shaving or doing your hair, and softer light when you want to relax in the tub. It is a small feature, but an important option.
Qualified Essex Fells, NJ, Contractors
Kraftmaster Renovation's qualified expert contractors can work with your design goals to give you a dream kitchen or bathroom, regardless of your budget. Give us a call today to bring your dream kitchen or bathroom to life.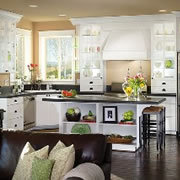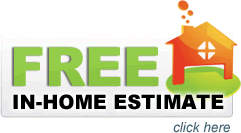 {map lat='40.824317° N'|lon='-74.285402'}