We believe you are measured by your performance and accomplishments.
The KraftMaster Team is passionate about providing the best in class of service.
BIG 50 AWARD 2014

The Big50 selection process has become increasingly rigorous in recent years, and the result, REMODELING editors believe, is one of the strongest classes to date. "Uniting the 2014 inductees are high standards and a determination to rebound following the recession -- taking the opportunity to retool systems and processes-- ensuring that they are poised to meet their sales, production, and customer-service goals and continue to thrive," according to REMODELING.
"We are very honored to receive this distinction," says Bob Gockeler, President of KraftMaster Renovations. "The award recognizes excellence and leadership, and we are privileged to be named to this select group of remodelers."
REMODELING editors, columnists, industry leaders, and the companies themselves make the nominations each year. Following a lengthy evaluation and interview process, the editors select the 50 individuals who exemplify the best of the industry that year, and who have something to offer other remodelers in proven practices. This award is only given to a small fraction of companies in the industry, less than 1/10th of 1%, so receiving it is a huge honor.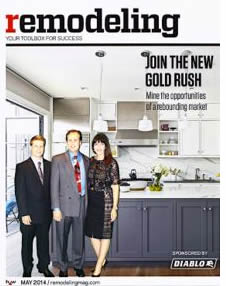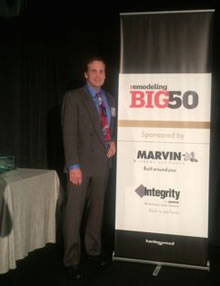 550 - REMODELING MAGAZINE
Few industry pyramids have as wide a base and narrow a top as remodeling. Census reports suggest that two-thirds of America's roughly 650,000 remodelers are self-employed. Only 90,000 companies of any size have a payroll. And if past trends hold, no more than one out of six of those take in a million dollars a year. The 550 companies on this year's list occupy the very top of the pyramid. For the vast majority of them, 2013 was a decent year and 2014 looks to be a great one. KraftMaster Renovations ranks # 186 out of the top 550 in the America
Additional information is online: See the full list of remodelers
TOP 500 - QUALIFIED REMODELER MAGAZINE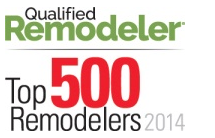 This year's Top 500 is not only remarkable for its total commitment to accuracy, but it also brings greater attention to the intangibles that separate the merely good companies from the truly great. Our Star System highlights, among other things, how long companies have been in business, their level of professional certification, and their industry and community involvement. Being a great remodeling company is not just about size. It is about its position and stature in its respective marketplace. Among The Top 500, there are so many remodeling companies that have become true assets to their local communities. This is a big part of why we are so proud to produce this list each year — we help get the word out about the good guys in our industry. KraftMaster proud to rank amongst the nations 500 largest remodelers.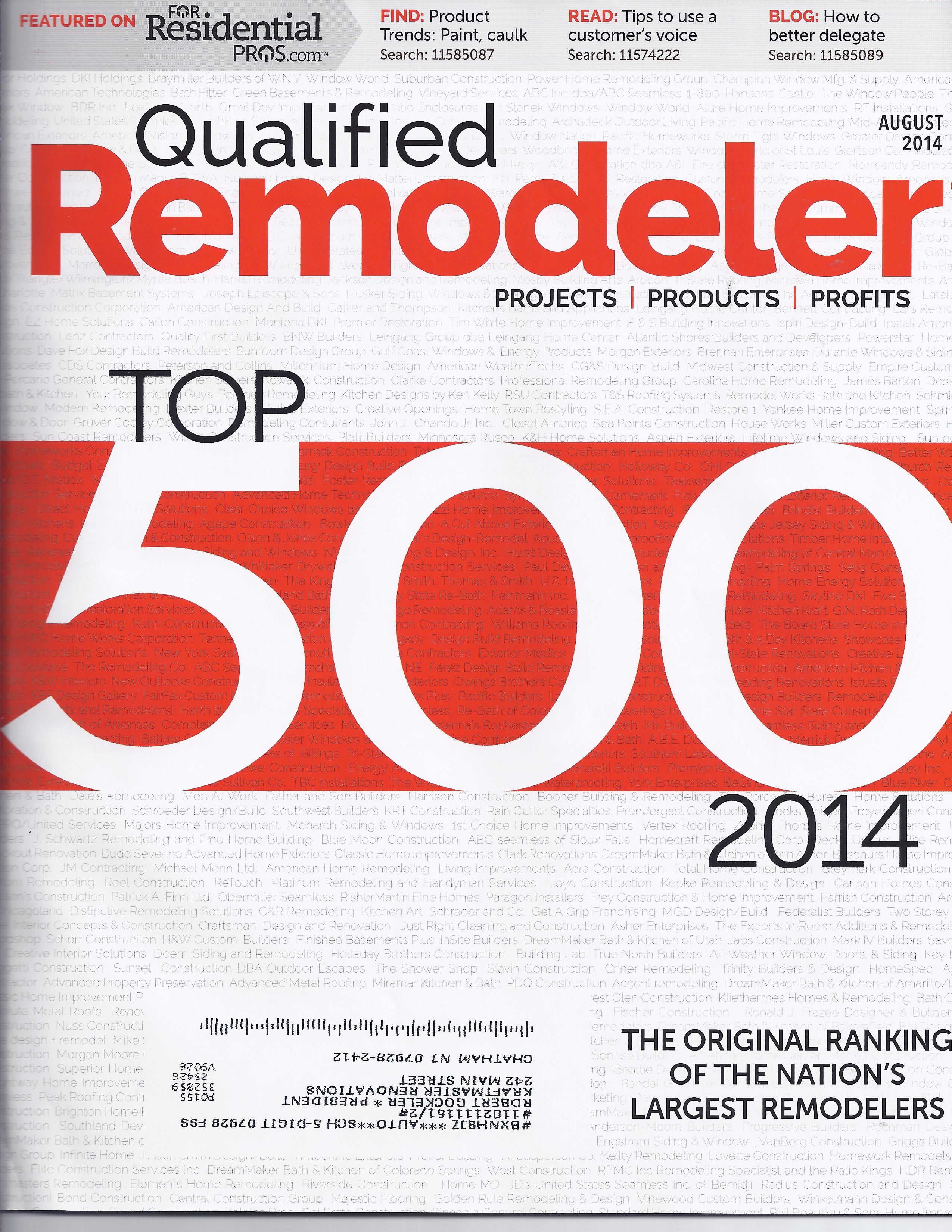 Additional information is online: See the full list of remodelers

BEST OF HOUZZ AWARDS

Houzz is the premier home remodeling web site for homeowners looking for experts in their area. What does it mean to be the "Best of Houzz?" It means that our customers enjoyed their remodeling experience with us so much that they've gone out of their way to nominate us for this prestigious award! In fact, KraftMaster Renovations team has won numerous awards for creativity, craftsmanship, quality and on-time delivery within a budget.