HOME REMODELING PROCESS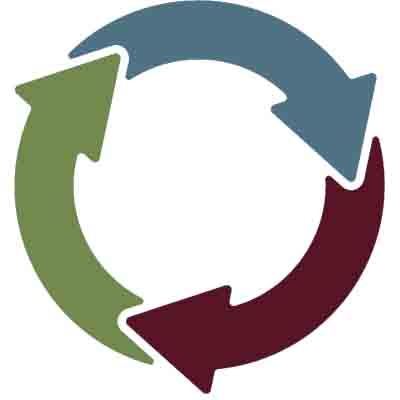 Opening your home to relative strangers is not something we expect you to take lightly. That's why we strive to know you and your needs while you're getting to know us – to build trust, increase the comfort level, and to ensure that we're all on the same page. Communication is the key to a successful relationship, and we take pride in our ability to be in touch with you every step of the way. For your project, you will get your own KraftMaster team including a dedicated design consultant, designer, and project manager. They will see your project through from start to finish. Our process is simple but detailed. We would like to take some time to review our process with you, so you will know what to expect when working with us. For example, you'll note that we meet often, to make sure that we're always on the same page.
Consultation and Planning:
Let's Get Acquainted.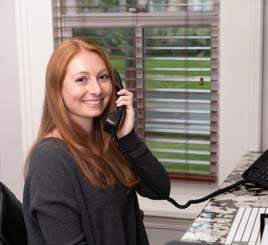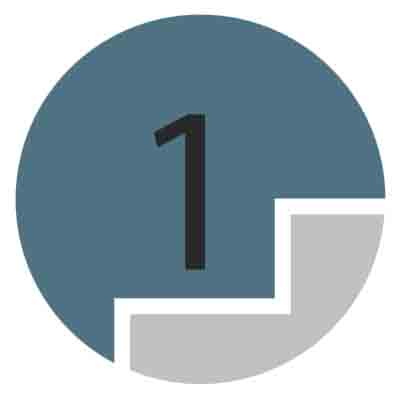 We start with a free on-site consultation, where we discuss your project with you to gain an understanding of your goals and vision. This ensures that we can make informed recommendations on how to meet your needs. We will also discuss your budget and time lines. Next, we will prepare a Design Retainer, which will outline the scope of your project. At this time, the agreement is signed and design fee is paid, which is later credited to your construction contract. Now we are ready to start. Let the excitement begin!
Design and Review:
The Magic of Creation..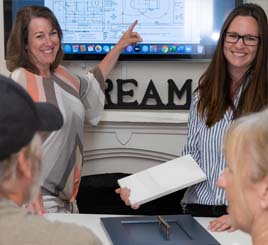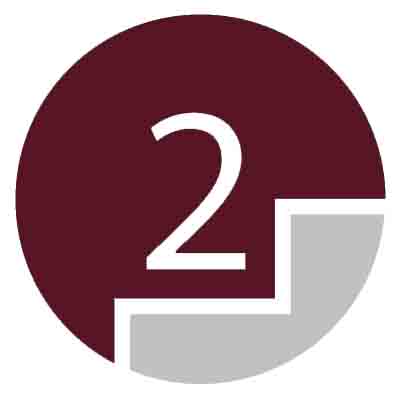 Your designer will visit your home, verify all the details of your project and take measurements. Shortly after, your design consultant and designer will meet with you to confirm your vision, scope, budget, and project schedule. From there, your designer will work on creating the space that you envision, providing visual aids such as 3D renderings, or even our new Virtual Reality experience. We'll arrange a review meeting with you once the plans are ready, to look over them in detail. Depending on the complexity of your project, there may be only one design review meeting or several.
Final Budget and Materials:
Details, Details, Details.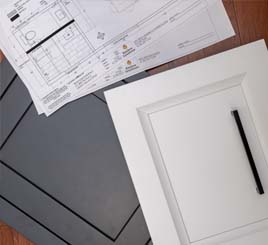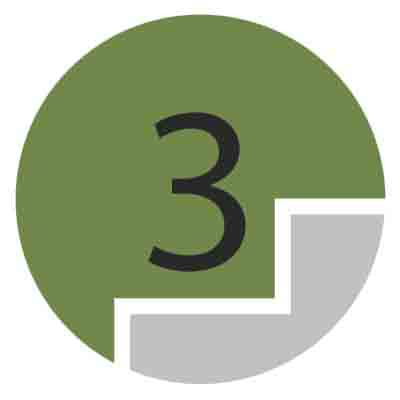 You will now have the chance to decide on some of the most important details, and we will guide you through the process. In your Selections Meeting you will choose flooring, fixtures, lighting design, cabinets, and much more. This important step helps us prepare an accurate proposal. Next, we schedule a Production Team Review where your entire project team meets at your home. The KratMaster team will take this time to review plans and confer with one another on any outstanding questions. On the same day, we'll also meet one-on-one with key trade contractors scheduled to work on your home. This ensures that everyone working on your project understands both the schedule and plan. Once all of the selections and designs are finalized, we'll present and review the complete budget, drawings and selections in a Contract Budget and Plan Review Meeting.
Construction and Check-In:
Off To Work We Go.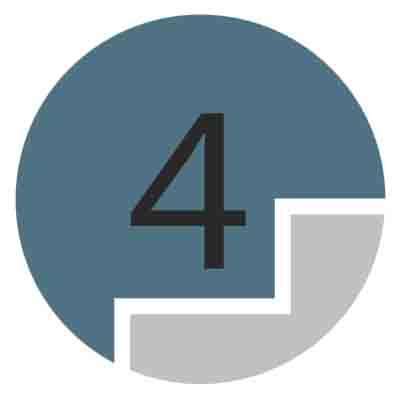 We'll hold a Pre-Construction Meeting to discuss logistics and expectations with you prior to starting construction on your project. Once work has started, we'll conduct a weekly walk-through with you where we'll ask for your feedback on the progress to date. We consider this a critical part of the process, as it is our goal to make sure that we are meeting your expectations and keeping you updated on the schedule every step of the way.
Completion:
Enjoying Your New Space.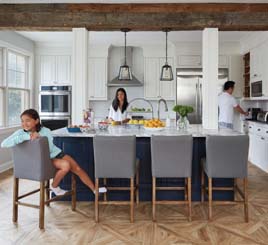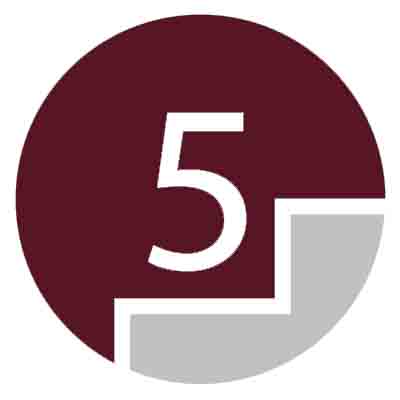 Prior to hammering the final nail, when work is nearly completed, we will prepare a final completion list, noting any outstanding items. We will work to complete any of these items as quickly as possible. Then, all you have to do is relax and enjoy your new space!
If you are looking for a detail oriented professional design build team for your New Jersey home, then please
call us today at 908-517-5581 or complete our online request form.