New Providence, NJ, Kitchen and Bathroom Remodeling
A boring kitchen or a blasé bathroom can leave you feeling tired and underwhelmed. At KraftMaster Renovations we understand the importance of these two rooms. We believe that renovating both the kitchen and bathroom should be thrilling and educational.
Local New Providence company, KraftMaster Renovations delivers the best quality, standards and integrity and have been granted Remodeling Magazine's 2014 Big50 Award. Take some time to read our website and customer testimonials, and contact us for help with your ideal kitchen and bathroom design.
New Providence, NJ Kitchen Remodeling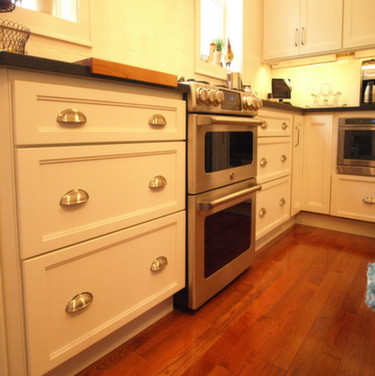 The right kitchen renovations will add to the value of your home and can be a conversation starter for visitors. Here are some key ideas when considering your new kitchen design.
Space and Efficiency – For a welcoming design, it is important to reduce the clutter in your kitchen. Kitchen cabinetry should be plentiful enough to keep dishes, utensils and even trash out of sight. Try to waste as few steps as possible by storing everything near where it will be used. Whether you will be using the area for food preparation, work or a dining nook, make sure there is enough counter space.
Build around a Focus – Create a focal centerpiece around which you will design your new kitchen. Whether the focus point is a fancy, decorative backsplash, an island or a unique natural stone floor tile, choosing one aspect as a central theme will help you create an impressive and unified design.
Color Scheme – Bright and soft colors will make your kitchen appear more spacious and open. Whenever you can, incorporate natural lighting to enhance this appearance. While darker colors like brown may give a classic look, they can make a room appear more cramped.
Bathroom Renovation in New Providence, NJ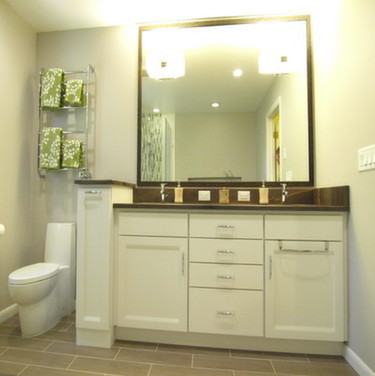 A bathroom remodeling project can make your home feel brand new. There are ways to take your small room and make it appear larger, more open, and fun. Here are a few basic tips to get your New Providence bathroom renovations off to a great start.
Save the Planet – If you are thinking about going green, the bathroom is a perfect place to start. Environmentally-friendly products are stylish, efficient and free from chemicals.
Replace Old Fixtures – Many people try to save money by refinishing old fixtures. In the long-run, replacing is better. You will get a better return on investment by installing new, more efficient products, and you will get a great new look.
Call a Professional – Do not try to go it alone. Mistakes when dealing with electrical systems and plumbing can be costly and can damage your home. A professional can save you time and money in the long run by dealing with these issues in an expert manner.
Call a Professional New Providence, NJ, Contractor
KraftMaster Renovations has a tradition of expertise in design and service. Our experienced contractors can deliver the exact room of your dreams, right on budget. When the time comes to give your New Providence, NJ kitchen or bathroom a facelift, Give us a call. We will help you make your dream a reality.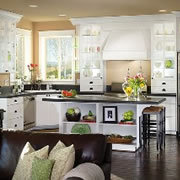 If you are looking for a professional kitchen remodeling for your New Providence home, then please
call us today at 908-517-5581 or complete our online request form.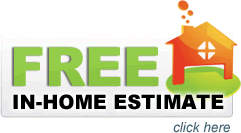 {map lat='40.698721° N'|lon='-74.401260'}