Cedar Grove, NJ, Kitchen and Bathroom Remodeling
Nobody wants to enjoy their morning routine in a boring kitchen or a blasé bathroom. KraftMaster Renovations understands the importance of these two rooms to your home, and we think giving the kitchen and bathroom in your home a facelift should be fun and exciting as well as educational.
Local Cedar Grove company KraftMaster Renovations focuses on bath and kitchen remodeling. Our quality, standards and integrity have resulted in Remodeling Magazine's 2014 Big50 Award. Please browse through our website and read some customer testimonials, then contact us for help creating your perfect kitchen and bathroom design.
Cedar Grove, NJ Kitchen Remodeling
Having the right kitchen renovations can improve the market value of your home and create a conversation piece when entertaining. Here are some key ideas for approaching your dream kitchen design.
Economy of Space- Keeping the clutter down is important when designing your kitchen. Design your footprint so that you waste as few steps as possible. Place pots and pans near the stove, dishes near the table. Make sure that there is enough counter space for work, food preparation and morning coffee. Kitchen cabinetry should feature enough storage to keep everything from dishes to trash out of sight.
Find Your Focus – Decide what the centerpiece of your kitchen will be. Is a fancy backsplash going to be the focus of the kitchen? Will it be an island? Choosing one thing to act as a focal point for the room will help you create an eye-catching design.
Choosing natural stone tile flooring as that focus will provide a striking, natural look that is easy to clean and will last a long time, while being easy to care for.
Color Scheme – Stick with soft and bright colors to give your room a sense of being more spacious and open. Using natural light when possible will enhance this appearance.
Bathroom Renovation in Cedar Grove, NJ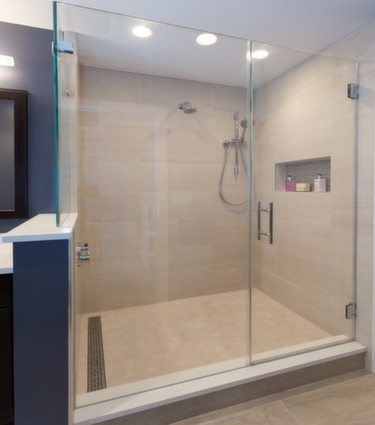 Next to the kitchen, the bathroom is the next most popular room for remodeling. A few basic tips will get your Cedar Grove bathroom renovations off to a great start.
Go Green – The bathroom is an ideal room for going green, which can be great for the environment and great for your bathroom remodeling. Green products are high-functioning, energy saving and chemical-free, in addition to looking great.
Refinishing – Many people start by throwing out everything they already have in their bathrooms, but you can save a lot of money and time. You can get a stunning look by giving your existing tub, tile and sink a facelift and refinish.
Leave It To the Pros – Everyone wants to DIY these days, and in our emerging "maker" culture that is a great thing. You really do want to be honest about your capabilities. A pro can save you time and money in the long run by avoiding costly mistakes when dealing with electrical systems and plumbing.
Call a Professional Cedar Grove, NJ, Contractor
KraftMaster Renovations has a history of top-notch design expertise and great customer service. Our craftsmen know how to give you exactly the room you want, for the price you need. When you are ready to update your Cedar Grove, NJ kitchen or bathroom, give us a call to make your dream room a reality.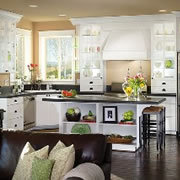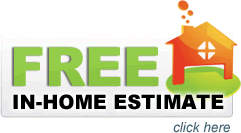 {map lat='40.852380 ° N'|lon='-74.229894'}