Convent Station, NJ, Kitchen and Bathroom Remodeling
When considering a redesign of your kitchen and bathroom, you will want to make choices that create warm and welcoming spaces for work, relaxation, and entertaining. These rooms can also be the key to increasing your home's market value. At KraftMaster Renovations, a local Convent Station, NJ, company, we know how to deliver exciting, fun and educational bathroom and kitchen design.
KraftMaster Renovations has received the 2014 Big50 Award for integrity and craftsmanship from Remodeling Magazine. Look at our website and browse our testimonials, then contact us to get your bathroom and kitchen remodeling project going.
Kitchen Remodeling in Convent Station, NJ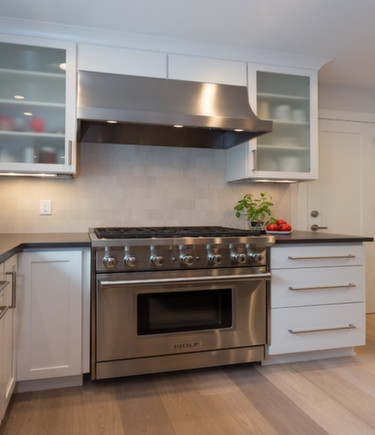 Whether it is making dinner, working from home, or hosting a party, the right Kitchen renovations can make all the difference for delivering a memorable and welcoming experience in your home.
Cabinetry and Counters – Upgrading your counter space and Kitchen cabinetry may be the most important step in renovating your kitchen. You need plenty of storage and work space, and you will want to choose high-quality materials so that your remodeled room will last a long time. Decorative backsplashes can create a great focal point for the room, and a key design element.
Unique Fixtures – Modern appliances come with all kinds of unique fixtures. Consider installing a pot-filler, or swing-out faucet, near your cooktop. This will enable you to avoid carting pots full of water across the room.
Keep It Close – Store pots, pans and cooking utensils near your range and cooktop, so they are just a reach away. Place dinnerware near the table to make setting up for meals a breeze. Installing hooks on the wall for hanging those utensils you use the most option is a great idea, allowing for instant access.
Convent Station, NJ Bathroom Remodeling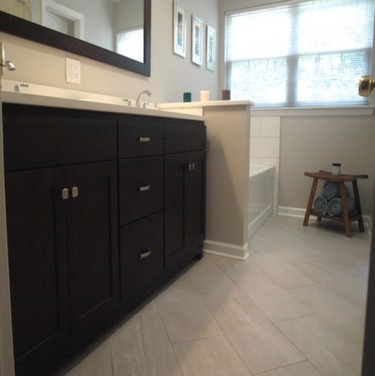 The bathroom tends to be the most popular room for a facelift, because the bathroom tends to be smaller than the kitchen and costs less than a kitchen remodel, but will still increase the value of your home. Here are a few things to keep in mind when beginning your Convent Station bathroom design.
Mirrors – Your mirror is not just a piece of glass where you can primp hair, check makeup or get in your morning shave. A mirror is an important design element that can reflect light throughout the room and make it look larger. Consider carefully the look, size and placement of mirrors in your bathroom.
Wall Finishing – Choose the right materials and finish for your walls. Natural stone or porcelain tile are time-honored and attractive choices to make sure your walls can stand up to the moisture in your bathroom. When painting, be sure to choose a paint that is designed for bathrooms so you can avoid peeling and mildew damage.
Fans and Vents – Make sure you have enough air flow in your bathroom to avoid mold and mildew problems. A good fan can help keep the room dry and clear of mold problems, and modern fan designs are quiet and even have a stylish look.
Qualified Convent Station, NJ, Contractors
With KraftMaster Renovations you can expect the best in craftsmanship and expert work regardless of the bathroom or kitchen remodel you want. We will work with any budget or design needs to deliver the perfect results for you. Contact us today to get started on that dream kitchen or bathroom.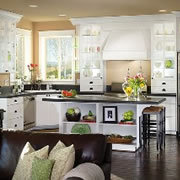 If you are looking for a professional kitchen remodeling for your Convent Station home, then please
call us today at 908-517-5581 or complete our online request form.