Fabrication and Installation
When it comes to fabrication its one of the most important parts of the process, how to position the template on the slab to get the best looking section in just the right location. Seaming together when needed and making them disappear. We have worked with C&C Granite and Marble for now 8 years, exclusively.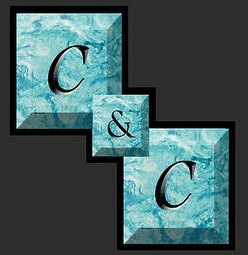 As a full service design-build kitchen and bath remodeling company we install counters, saddles, niches, sills, etc on every project. In the 100's of jobs we have completed we have a true partnership with Chris and Randy, they are always on time for each step of the process, from template, fabrication to installation. The work is amazing! Kitchens and baths are all about the details and the craftsmanship and attention to detail is what C & C bring to the table in every sense, from the seemingly invisible seams to the edging. All of our jobs are done exclusively by them because of the service level, professionalisim and trusting them in our clients homes.