Think Glass
Think Glass
With a remarkable blend of function and art, ThinkGlass offers glass kitchen countertops, backsplashes and raised bars that literally transform your eating area.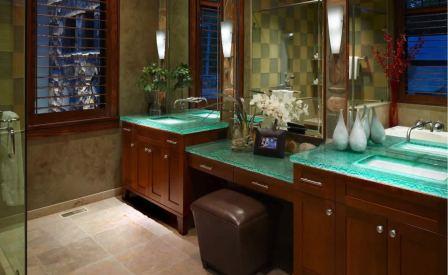 Our exclusive technology can make your kitchen surfaces truly unique.
Just imagine…
Custom designs with infused color to create your personalized artistic touch.
Glass countertops 1.5" thick or more.
A smooth, glossy contemporary finish on every piece, with a huge choice of available imbedded textures. 
Single seamless pieces made up to 7' x 10'.
Durability that rivals any common countertop product.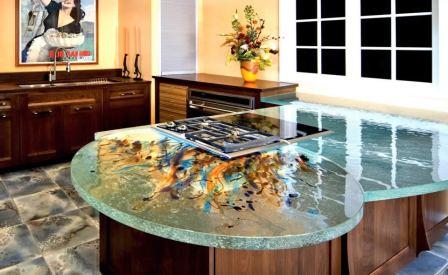 For the discerning homeowner, for the unique room, for a breathtaking approach to kitchen design, Thinkglass has the leading edge for your countertops.