Morristown, NJ, Kitchen and Bathroom Renovations
KraftMaster Renovations is a local Morristown company who understands how important your kitchen and bathroom are. These rooms show off the heart and soul of your home whether you are relaxing in the tub, enjoying your morning coffee or hosting an afternoon tea.
Remodeling these rooms should be an exciting experience. For our integrity and craftsmanship, KraftMaster Renovations has received Remodeling Magazine's 2014 Big50 Award. Please read our website and testimonials, and contact us to kick off your dream remodeling project.
Morristown, NJ Kitchen Remodeling
Kitchen renovations are thrilling and fun as you watch a brand new design emerge from the old familiar layout. You want a stunning final result, and that means making smart choices. Here are some things to remember during your kitchen design planning.
Smart Spacing – Design your footprint to hide the clutter and to waste no steps in navigating around the kitchen. Pots and pans should be near the cooktop, dishes and silverware near the table. There should be ample counter space for work, food preparation and eating. Kitchen cabinetry should be at least ten linear feet long to provide enough storage space.
Sink Location – The sink serves both the cooktop and the refrigerator. Locating it between the two is not only a practical idea, it serves as a sort of buffer between the hot stove and the cold fridge. Swing-out faucets allow you to easily fill water pitchers or pasta pots with ease.
The Right Colors – Soft and bright colors give your room a sense of space and openness. Especially for small kitchens, the right colors can make a small room look larger. Use natural light wherever you can possible to further enhance the open look.
Morristown, NJ Bathroom Renovations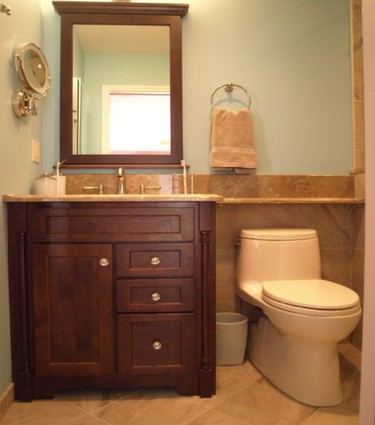 A renovated bathroom is the most popular dream among homeowners. Bathroom remodeling will not only increase your home's value but will be a conversation piece for guests. Here are a few thoughts for your Morristown bathroom design project.
Flooring – Think about adopting a hardwood look for your floors. It will be striking and unexpected. Real wood flooring can have problems in a room as moisture-laden as the bathroom, but there are floor tiles that look just like hardwood. These look surprisingly good and can be a very fun option.
Illusion of Size – You may not be able to blow out the walls to increase the physical size of your space, but color and lighting can do wonders to make a room look bigger. Stick with classic white or cream, and add additional lighting to make your small bathroom appear larger.
Dim the Lights – While you are thinking about installing extra lighting, also consider adding a dimmer. This will allow you to have that bright light for primping or the illusion of size, but flexibility to make lighting soft for relaxation and romance. For such a small feature, this is an important option.
Qualified Morristown, NJ, Contractors
Kraftmaster Renovations has qualified expert contractors who can deliver your dream kitchen or bathroom, regardless of your budget. Give us a call today and we will make your dream kitchen or bathroom a reality.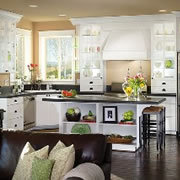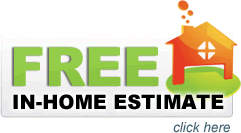 {map lat='40.796957° N'|lon='-74.482246'}