USB - Power up in the kitchen and bath - High Tech devices
With all of your wireless devies they are constantly needing a recharge - these new outlets are a must have for plugging in. Make sure you include them on your remodeld kitchen and bath.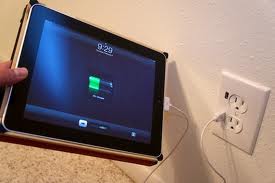 USB Charger/Tamper-Resistant Receptacle
This state-of-the-art device has the ability to charge up to two electronic devices simultaneously utilizing the USB Ports, leaving the receptacle free for additional power needs. This means you can spend less time charging your device and more time enjoying it! Its ideal for charging tablets, smart and mobile phones, e-readers and more.
Strategically designed with two vertical USB Ports, the USB Charger/Tamper-Resistant Receptacle allows additional space for maneuvering of charging cords, reduces stress on the cables while charging and provides an aesthetically pleasing design.
The USB Charger/Tamper-Resistant Receptacle is compatible with, but not limited to, the following: iPad, iPhone, iPod, tablets, mobile phones, smart phones, Nintendo 3DS, PlayStation Vita, Bluetooth headsets, digital cameras, Kindle, Nook, GPS, and more.
Watch the video and see how it works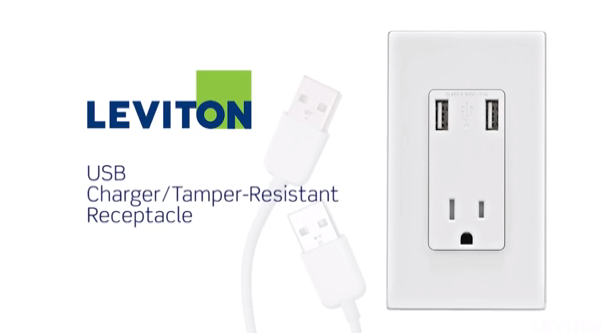 Features and Benefits:
*Ideal for residential applications, such as kitchens, baths, bedrooms.
*Fits in a standard wallbox, is compatible with standard wallplates and can be multi-ganged with other Leviton devices.
*Smart chip recognizes and optimizes the charging requirements of your device