So they look the same and cost so much less at a home center... Why? Check the part numbers they make look the same but many are made specifically for the bog box store you are considering buying at. Many times they are less expensive due to the different materials used inside. Lets face it the home centers are selling the exact same thing for less money. In our experienec the plumbing supply centers sell top quality fixtures. Well worth the few dollars more they may cost.
If you happen to be one of those homeowners who pay attention to every part of your home, you may have particular preferences when it comes to your bath and kitchen fixtures. These may seem like very little parts of your kitchen or bath, but when you think about it, having durable and quality fixtures can be quite beneficial.
Where to Get Kitchen and Bath Fixtures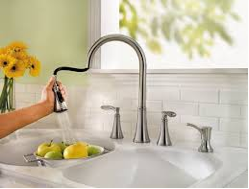 When shopping for kitchen and bath fixtures your two leading options are specialty plumbing supplies stores or home centers where they have just about everything you need for your home renovation or building needs.
Home centers offer several different products and because of this, they may have a narrowed down selection of available fixtures for your kitchen and bath. To keep up with your kitchen and bath designs, you may want to check out both and see who has the style that fits the design you have for your bath and kitchen. Plumbing supply stores are dedicated to providing solely plumbing-related building materials and because of this, they may have more selections for you to choose from.
While on your shopping days for bath and kitchen fixtures, you may notice that there are differences in the bath and kitchen fixtures from plumbing supply stores and home centers. Should you be concerned about these differences? Here are the things you have to consider:
Price – This is probably the most noticeable difference you have seen when it comes to the bath and kitchen fixtures, and for those who are looking to save money lower prices mean great news. However, you may be wondering why the same item has different prices depending on where you purchase them. This is because the lower priced ones which are usually sold in the home centers have slightly different makes compared to ones you can get from plumbing supply stores. The difference can be quite big, and when you think about it, purchasing from the home center is the way to go for you to save.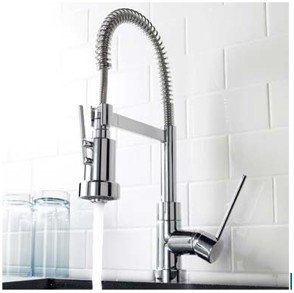 Quality – As previously mentioned, the price difference plays a big role, and this is mainly because of the differences in quality of the bath and kitchen products from plumbing supply stores and home centers. Plumbing supply bath and kitchen fixtures tend to have a heftier price tag because of the materials they use. Often, the quality of the steel up to the last nuts and bolts tends to be more consistent compared to the ones in the home centers. Upon closer inspection, you'd notice how home center fixtures for your bath or kitchen may have plastic parts in them. While this may be of concern to some, it is actually not that bad when you think about it. Unless you can honestly say that both your kitchen and bath designs are made for extensive or constant use by many people such as in public places, the home center fixtures will suffice. Usually, more expensive fixtures from the plumbing supply stores will truly be worth it if they are meant to be used for the "heavy duty" kitchens and baths.
Availability – The kitchen or bath fixtures in plumbing supply stores may sometimes have to be ordered in advance and aren't always available in the quantity you would like to purchase. The ones in the home depot, however have several stocks which make them the more convenient solution.
As a conclusion, both kinds of fixture for the kitchen or bath will work great, but the differences in price and quality are the things you have to be mindful off. If you don't mind having to spend extra on pretty much the same kitchen or bath fixture, going for those from the plumbing supply store would be great, but to save more money, the home centers can give you the fixtures you need.